Thu, Jan 06, 2022 at 2:50PM
---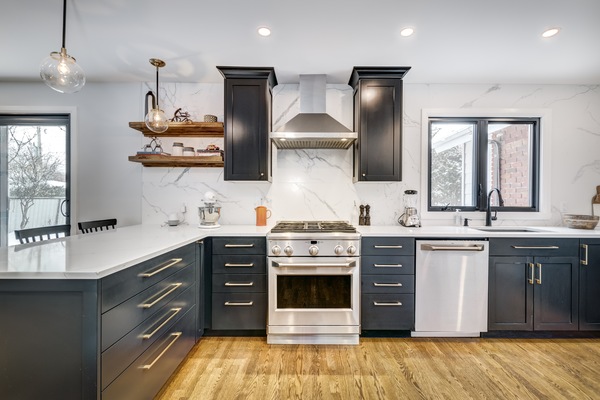 How Appliances Affect Homes for Sale in Mount Dora, FL
Real estate specialists, such as home appraisers, will not place a high value on appliances. Instead, they will inspect them to ensure that they are in excellent functioning order. It's also worth noting that most lenders involved with residential real estate in Mount Dora ensure that a home has a working kitchen prior to accepting any loans.
It's no surprise that appliances are the center point of the kitchen and matter most when discussing a kitchen's functionality. Installing new devices may immediately increase the "wow factor" of a home for potential buyers, giving them the push they need to make an offer. Equally important are washers and dryers and HVAC equipment.
In other words, newer appliances are indeed a selling factor for new homes in Mount Dora, Florida.
Boosting Your Home's Value with Appliances
New appliances mean the prospective homeowner most likely won't have to worry about device issues in the near future.
If you checked out five houses in a neighborhood, and all were in relatively good condition with similar square footage, but only one of them had brand-new appliances, which one would you pick? The answer is easy for most.
When it comes to increasing the value of your house with new appliances, uniformity is also crucial. If at all feasible, every device or appliance in your kitchen should all be the same finish, brand, and age. The appliances should complement the rest of the house's design and look.
It's also essential that they're clean and in good working order since this will give potential buyers assurance that other less visible elements like the hot water system, sump pump, and HVAC system have been taken care of throughout the years.
What to Look for When Buying New Appliances
It is critical to examine the unit's quality and structure. Many brands are more recognized and trusted as quality products, influencing most purchasers. It's also a good idea to look at mid-range appliance sets with good customer reviews.
When shopping for new appliances, keep these important factors in mind to get the most bang for your buck.
Brand name
Quality
Price
Energy-efficiency
Features
Finish
Size
Being on the lookout for these things can help you find appliances worth your money. Remember, if you plan on listing your Florida home, you won't be getting much use out of these appliances, so you'll want the return of investment from the sales price of your house. Hopefully, this guide helped with your decision on whether to upgrade your home before selling. When in doubt, just think of what you'd want in a new living space!