Fri, Dec 10, 2021 at 4:33PM
---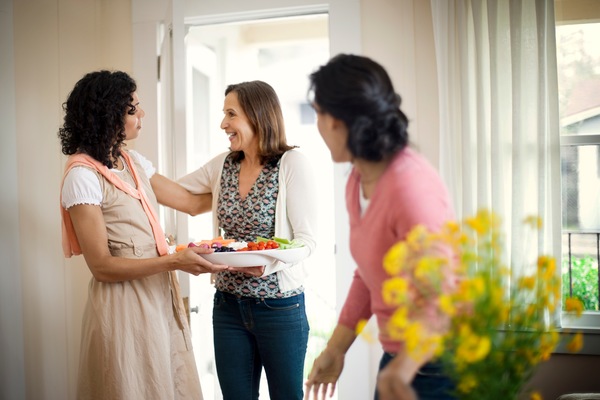 Becoming a part of your new community is a big component of moving. You may not know anyone in your new neighborhood, and you probably want help navigating the environment for the first few weeks or months. You are not alone.

There are many homes for sale in Leesburg, FL, and people are moving into the city all of the time. A great first step is to meet your neighbors. Here are three ways to do that!
Introduce Yourself in Person
Walking over to your neighbor's house and introducing yourself is the most traditional way to make acquaintances with them. You can even bring them a small gift if you'd like.
Your neighbors may be strangers to you, but you already have so much in common because of where you live. Start a conversation — ask what they know about local activities, inquire about Leesburg homes for sale for a friend, or learn about them and their family.
Meeting your neighbors in person is a great way to start a connection. Most people are very receptive to new members of the community.
Join a Neighborhood Group
Today, there are groups online for everything home- and community-related. There are groups for home remodeling, service recommendations and more. The chances are that there is an online neighborhood group you can join to stay up to date on what is going on while socializing at the same time.
Usually, these groups are very welcoming when a new person joins, and they can be a valuable resource as you get to know the community. Groups are designed to connect people and share knowledge, so don't hesitate to ask for recommendations and introduce yourself to fellow members.
In groups, you can often find community members with whom you have something in common, such as family and children, pets, or interests. It is a great way to find hobby buddies or coffee pals.
Host a Neighborhood Party
While it may seem aggressive to host a neighborhood party when you are new to a community, it can be one of the best ways to meet your neighbors. Most neighbors would be thrilled to attend the party of a new neighbor. Additionally, hosting neighbors is a display of kindness and will make a good first impression.
If you have a yard, you can host a barbeque and invite neighbors to bring their children and/or dogs. Post in a neighborhood group, or even mail out paper invitations.
Make sure to mention the party's theme on the invitation: getting to know your neighbors! Also, it is a good idea to invite all of your neighbors. You don't want to leave anyone out!
Homes for Sale in Leesburg, FL
This very sought-after city has great weather and wonderful communities within its limits and nearby.
There are a variety of homes for sale in Leesburg, from condos to single-family homes with pools. It truly offers something for everyone and is a wonderful place to get to know your neighbors.