Mon, Jun 28, 2021 at 3:50PM
---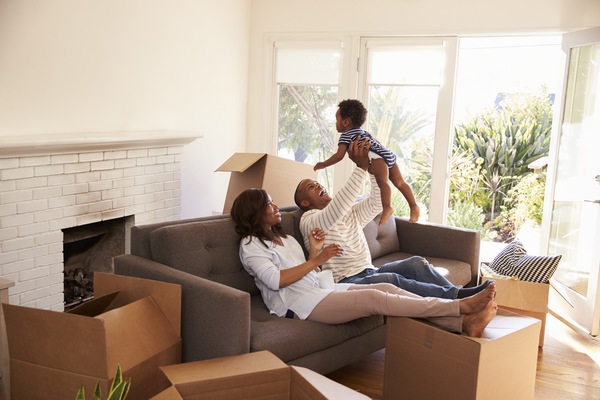 You did it! You found your dream home for sale in Tavares, FL and you sealed the deal with your expert broker associate Loretta Maimone and her incredible team of Tavares real estate pros. Making the transition into a new home is very exciting, but the move itself can seem daunting. That's why our team of Central Florida real estate experts is here to lighten your load. Read on for ways you can simplify your move!
Declutter & Clean First
Depending on the amount of time you have been at the location you are moving from, you may have a lot of things to go through when packing for a move. And nobody likes digging through a mess! That's why cleaning and organizing your belongings first is the best way to stay organized as you pack. Being able to keep things together depending on which room they go in is a great packing hack, and when everything is already in the appropriate room, it's easier to pack and stay organized!
Pack Smarter, Not Harder
If you're using movers to help you move into your new Tavares home, you'll want to use as few boxes as possible – this will help lower your moving costs. And even if you aren't using movers, and you're doing it yourself, it will be beneficial to not have to load and lug too many boxes. That's why it's so important to be clever when packing and use smart packing hacks. Try to squeeze as much into your boxes as possible, and one way is by using clothes, towels and other household fabrics to fill in those awkward gaps that sometimes come with packing other items.
Pack An Essentials Box
There's nothing worse than having to dig through a bunch of boxes to find the one thing you need. And let's face it – sometimes the unpacking takes longer than the packing. That's why packing an "essentials" box is a great way to make sure you have the basics handy even if you haven't unpacked everything else first. These items can include things like a coffee mug, toiletries, sleeping items, a towel or two, scissors, and other things you might think you'd need within a week or so of moving into your new Central Florida home.
There are so many great ways to make your move a little simpler, but we hope these got you off to a great start! Your move to your new Tavares home should be an exciting journey, and you shouldn't let moving ruin the excitement. And if you haven't found that home sweet home in Central Florida to begin utilizing these moving tips, reach out to our team of experts and we'd be happy to help!