Thu, Jun 30, 2022 at 9:00AM
---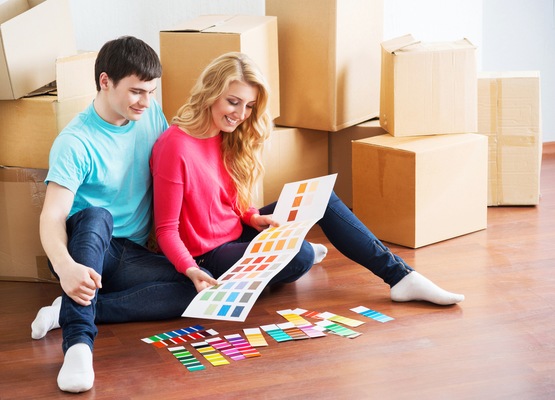 If you're thinking about selling your home, you definitely want to get the most out of the transaction that you can. One way you can do this is by performing minor home renovations to increase your property's value. Making just a few minor updates can go a long way towards getting you the most bang for your buck during the home sale process. Here are a four things you can do before selling to potentially increase your home's value.
1. Curb Appeal Matters for Real Estate in Mount Dora
There's more to creating great curb appeal than just keeping your lawn trimmed - but it's certainly a good starting point! Consider hiring landscapers to tend to any shrubbery or flowers surrounding your home to create a beautiful and colorful scene.
Homebuyers are fond of trees, and will be more likely to buy a home with at least one tree in the yard. If your property doesn't have trees, an arborist can recommend the best ones to plant to increase that curb appeal. As far as general maintenance goes, make sure fully grown trees are regularly trimmed and pruned.
Give the exterior of your home a pressure wash to help it shine like new. If needed, you can consider painting your home, or at least touching up the trim; this can go a long way in a buyer's mind. Replacing house numbers and the mailbox if they look old or dingy will also help you sell your home faster.
2. Finish Your Basement
While not every renovation will significantly impact the value of your real estate in Mount Dora, finishing your basement will almost certainly increase your home's market value.
A finished basement appeals to most buyers, so turning it into extra living space can attract more buyers. You'll also be able to ask for a higher selling price.
You can hire a contractor experienced in basement renovations to help you create a dry and secure living space. They will know how to install floor drainage and other features to ensure flooding won't be an issue in your finished basement.
You can purpose it to your heart's desire, - you could think of an extra social area, workshop, office, or any other type of living space that appeals to you and your family.
Make Your Home Smarter
Homebuyers are also interested in homes that use smart technology for greater energy efficiency. While this might sound like a costly investment, you'll spend less in the long-term by updating your home. An easy way to start is by replacing incandescent light bulbs with LED bulbs.
Another way to smart-enhance your home is by replacing your old thermostat with a smart thermostat. In addition to impressing buyers, you'll enjoy greater control over your energy usage through the mobile app that controls the thermostat.
Other smart devices to include are smart locks, home security monitoring systems, and light sensors to control interior and exterior lighting.
4. Fresh Paint Goes a Long Way
You can also help your property stand out from other homes for sale in Mount Dora, FL, by giving each room and hallway a fresh coat of paint. A new coat will be enough to cover up scuff marks, stains, and other blemishes that could detract from your home's beauty. Don't forget to add a fresh coat of paint or stain to baseboards and trim - serious buyers will look at these areas as well.
If you're uncertain about other updates you can make to your property, an experienced real estate agent like Loretta Maimone is your best and most trusted resource on the matter. They can advise you on which renovations will affect your home's market value, among many other things. Consulting a professional will help ensure you'll make back the money you invest in updating your property.