Thu, Dec 08, 2022 at 12:56PM
---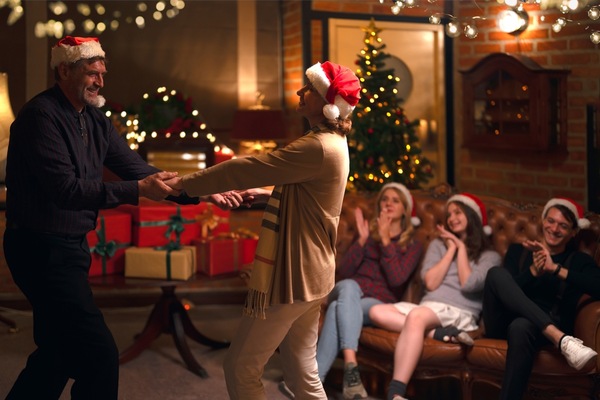 During the holiday season, there are fewer buyers on the market. As a result, fewer sellers list their homes at this time of the year. If you're ready to sell your home, you can use this situation to your advantage. Here are a few reasons you shouldn't wait for the holidays to pass before listing your home.
Increased Visibility for Real Estate in Mount Dora
If you have spent the late summer and early fall making updates to raise your home's value, you're probably anxious to put your home on the market. Go ahead and publish that sizzling listing you spent time crafting. Since there will be fewer homes on the market, your listing will get more attention.
The greater visibility that your listing will get as a result of a lower inventory of homes will drive buyers to your home. This could lead to more showings than you might get in the spring or summer.
Buyers Are More Serious During the Holidays
The holiday season is busy for almost everyone, so people tend to put off unnecessary tasks until the season ends. For that reason, it's safe to assume that anyone browsing new homes in Mount Dora, Florida, during the holidays is a motivated buyer. As a general rule, people won't tour homes or contact sellers out of mild curiosity.
Buyers on the market at this time of the year are usually ready to move. They will probably have a pre-approval letter from their lender and will be ready to make an offer.
You Can Stage a Happier Setting
When it comes to selling real estate in Mount Dora, it's important to stage the property with the season in mind. An inviting atmosphere will relax buyers and help them feel more generous. You can use the holiday season to create a festive environment that will warmly welcome your potential buyers.
Make sure your home is moderately heated for a more comfortable setting. You can set out cookies or pastries and serve tea, coffee, or hot cocoa. Use holiday decor to enhance the good tidings that people feel during this time of the year.
Take Advantage of the Job Market
It's not uncommon for people to change jobs, take promotions, or make other career changes just before or after the New Year. In many cases, this means relocating to a new city or moving to reduce commute times.
Selling your home during the holidays will help you take advantage of these trends. Since buyers will want to close and settle in their new homes quickly, they will spend less time browsing the market before making an offer.
Sell Faster with Professional Help
You'll have a better home-selling experience when you work with a real estate agent. Your agent will understand the needs of buyers who are looking for homes during the off-season. They can connect you with potential buyers who might not otherwise see your listing, reducing the time your home stays on the market.