Tue, Dec 01, 2020 at 9:32AM
---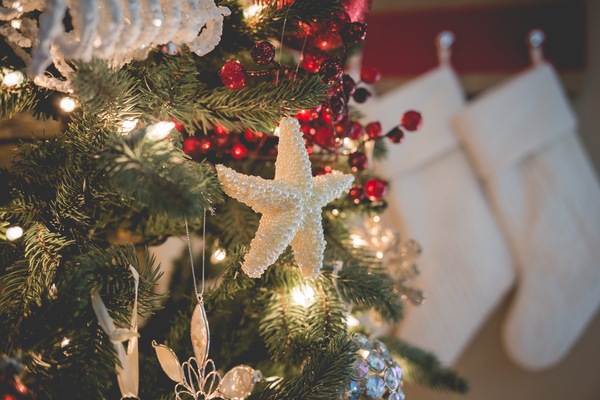 Happy holidays! It's time to deck out your space to the fullest with these fun ideas and Lake County-inspired accents. Take a look at some of our top tips.
Old Florida accents
Nostalgia is a trend that has defined movements in both fashion and interior design this year, and it's easy to see why! As we go through unpredictable times, we often find comfort in the familiar—the delicious family recipes, classic tunes and even holiday décor that can't help but bring us back to those old "days of yore." Now is a great time to pair your modern holiday pieces with traditional touches, or go all out with an Old Florida décor scheme comprised of flamingos donning Santa hats, a colorful tinsel tree and other fun holiday homages.
Aquatic-inspired décor
Here in Lake County, we love the lake lifestyle! It can be fun to incorporate our community's waterfront digs into your décor—think a beach-themed tree with blue ornaments and nautical novelties, for example, or handmade "snow globes" made with clear ornament casing, sand and shells inside. And be sure to snap your holiday card photo in front of the Mount Dora Lighthouse for fun Florida flair!
An outdoor space you're sure to love
Don't forget about your outdoor space! Now is a great time to string up gorgeous, warm lights to make your patio a center of family fun and gathering during cool Central Florida nights.
Wrapped up in a bow
Wrapping paper isn't just for gifts under the tree! We love using wrapping paper in unexpected ways around the house—shape a few posterboards into cone-shaped "trees," then adorn in wrapping paper for a festive touch! Or, place wrapping paper beneath the glass top of your desk or coffee table for an effortless accent.
Daring designs for year-round fun
Feeling daring? While you're shuffling around your home's décor to make way for holiday accents, consider making a fun update that will last long into the new year! A hunter green accent wall, for example, can serve as a Christmas tree farm-inspired splash that will look just as on-trend beyond the holidays.
We can't wait to see your creative holiday home displays! If you don't yet call Lake County "home," the Loretta Maimone is here to help find your perfect place in the new year. Call us today to get started, and have a very happy season ahead.