Mon, Apr 25, 2022 at 8:30PM
---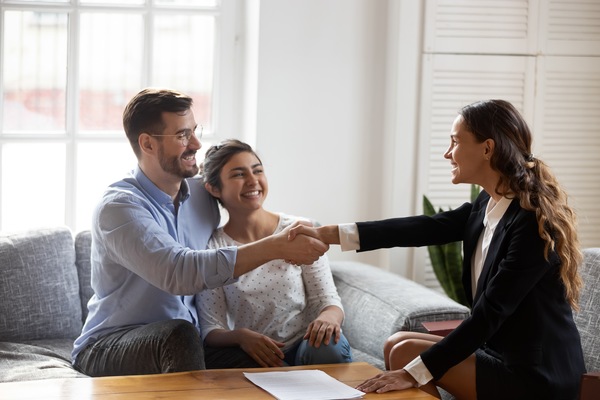 Buying a new home involves following a standard process that has been used by homebuyers for generations. It starts with a pre-approval letter from your lender and ends with the closing date. Since this process is the same for everyone, you can feel as though you have no control over how it will affect you.
Fortunately, there are steps you can take to regain control and empower yourself as the buyer of your home. These steps can also save you money in upfront costs and in the future as you repay your home loan. In following practices for getting the best deal on your home, you'll be taking control of the home buying experience. Just read on!
1. Check Your Credit Before Shopping Eustis, FL, Homes for Sale
If you're starting the homebuying process, you likely already know that you need good credit to qualify for a home loan. However, you might not know just how crucial good credit is for you. A lower credit score can cost you when you start repaying your loan.
Even if you have an acceptable credit score, taking the time to give it a little boost will help you obtain much better lending terms.
Someone with a credit score of 760 or higher can expect to qualify for the lowest interest rates available at the time. A buyer with a lower credit score of 659 may be able to get the same loan, but their interest rate will be higher.
For example, a person with lower credit might have an interest rate of 4.5%, while someone with excellent credit would qualify for a 4.0% interest rate. Over a 30-year loan for $260,000, this interest rate would save them over $27,000.
2. Save for More than the Down Payment
When you know you want to start looking for Eustis, FL, homes for sale, you should start setting aside a savings account for this purpose. Even if you qualify for a homebuying program that allows you to buy with a down payment as low as 3% of the total sale price, you'll still want to save more money.
A higher down payment reduces the total amount you'll have to borrow and borrowing less lowers the amount of interest you'll have to pay. That can mean lower monthly payments or a shorter repayment term on your mortgage.
Additionally, you should be saving extra money to cover your closing costs. While every situation is different, the average homebuyer should have 3–6% of the total sale price of the home saved to cover closing costs. This should be enough to cover inspections, taxes, attorney fees, and other services involved with the purchase of real estate.
3. You Can Repay The Loan Early
Before you sign with a lender, talk to them about the possibility of making extra payments or paying off your loan early. In particular, you'll want to learn about prepayment penalties prior to buying one of the homes for sale in Eustis.
Some lenders will force you to pay the full amount of interest you would normally owe, while others will not have any prepayment penalties.
Making just one extra payment each year can help you repay your mortgage 13 months sooner than scheduled. You would also save thousands of dollars in interest. As long as your lender is agreeable and offers good early payment terms, this can help you pay off your mortgage much earlier. It will also help you build up your home's equity faster.
The key to getting the best deal on your new home purchase is to start planning at least six months to one year in advance. This gives you extra time to boost your credit score, pay down your debts, and make a few other changes that will improve your financial situation.
While this might mean putting off your plans for one more year, the benefits you'll enjoy will be well worth the wait.