Mon, Apr 25, 2022 at 5:00PM
---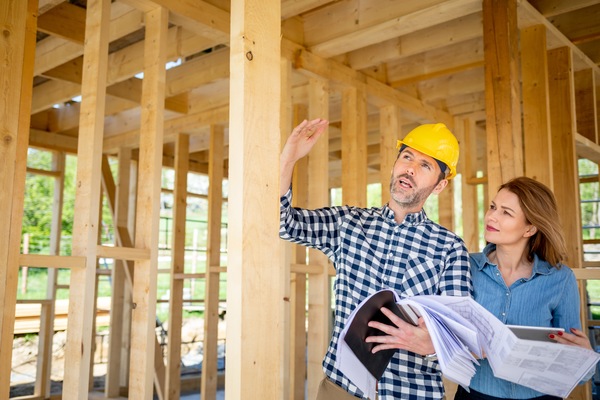 In many ways, buying a new construction home is the same as buying any other home. You will still have to maintain good credit, save for your down payment and closing costs, and search for the home that best meets your family's needs. However, there are also differences that you should address as you go through the homebuying process.
Work with Your Own Tavares Real Estate Agent and Lender
New construction homes are usually designed, built, and sold by large corporations, which means they try to get every buyer to meet the same terms. This helps them maximize their overall profits even when it means selling to a buyer who may not fit the ideal mold for the community. Although they will provide a team of agents and lenders, it's important to keep in mind that those individuals are incentivized to act in the best interests of the corporation. When you hire your own real estate agent, you'll have someone to work directly for you. They will help you find the best new construction that will meet your family's needs.
You should also avoid blindly going through the provided lender without doing your own research. Go through the pre-approval process with several different lenders in your community. Research is always the best tactic!
You might find that the lender recommended by the owner of the new construction homes offers a better deal. If so, feel free to sign with that lender.
If you find a lender that offers you better terms, you should feel equally free to sign with that lender. You'll be the one responsible for repaying the loan, so don't feel obligated to sign with a lender that will cost you more.
Research the Construction Contractor
While researching a construction company that has built new Tavares real estate isn't difficult, it does require some leg work. You can start by visiting the construction site to find out the name of the construction company.
Use the information you gather at the site to learn more about the contractor's standing with the Construction Contractors Board and other professional organizations.
You should also research the company online. By reading reviews left by homeowners who have bought homes built by that company, you can learn more about the quality of work that contractor provides. Get more in-depth insights by sending out an email to one or two reviewers.
Learn About the Neighborhood
Most new construction homes are built in somewhat remote areas that are more than a few miles from the center of the city. While you may find this seclusion desirable, it will be helpful to learn more about the neighborhood.
Ask your agent about the neighborhood's history and any plans for future development in the area. They may have some insight, or they may be able to gather more information from other agents who handle the sale of Tavares, FL, homes.
If you're interested, visit the city planner's office as well. They can tell you about plans for commercial or civic constructions, new roads, or any other development projects that will affect the area.
It will be helpful to visit the site in person. If some new construction homes in the community are already occupied, try to meet those homeowners. Visit the site in the evening and on the weekends to learn more about crime, social interaction, and community amenities in the neighborhood.
It's important to recognize that buying a new construction home isn't ideal for everyone. These homes are typically located close to one another and constructed with similar basic designs or "cookie-cutter" layouts. If you find this unappealing, you should ask your agent to help you find older homes in less structured neighborhoods.