Thu, Oct 15, 2020 at 10:56AM
---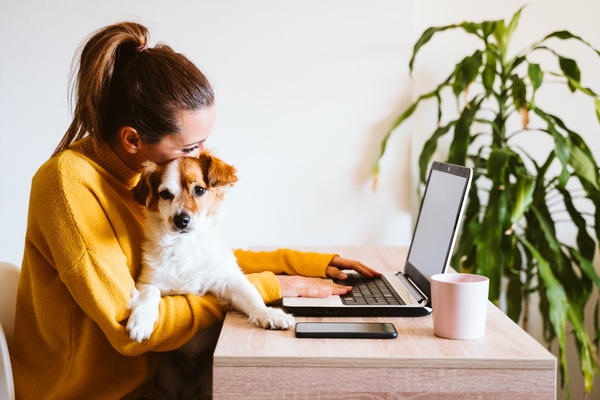 As many professionals continue to work remotely, the allure of a comfortable (and functional) home office has never been higher. It may lead you to wonder, could a home office help boost the value of my home?
Though it may be too early to tell, recent research suggests that a home office is a hot ticket for buyers in the current climate. What does this mean for you and your home? Just read on to learn more!
Exciting findings
It seems only natural that homes with designated office spaces would attract more buyers and better prices these days—and we've got some early research to support that hunch! According to UK publication Estate Agent Today, a recent study found that property listings with a home office space (including external studios, converted lofts and landings) were, on average, four percent higher than equivalent local listings. The trend has also been observed stateside: According to a survey by the National Association of Realtors, realtors reported that home offices were six percent more important to buyers than they had been previously. Also important were yards and larger kitchens, likely for people planning to spend more time at home than they did in years' past.
Keep it simple
Of course, the added allure of a home office in recent months does not necessarily mean that you need to redo your home to be the ultimate remote working location. You can reap the benefits of this new trend by making free or inexpensive changes that are sure to appeal to potential buyers. Your dream of adding built-in storage to your den or study space may make even more sense now, since you can enjoy the convenient benefits long before you decide to sell. You can also consider capitalizing on a small loft, alcove or other nook in your home by showcasing it as a ready-made office. If you are about to sell, staging a home office space with a desk, ample natural lighting and pleasing colors can help potential buyers envision themselves working and learning in your space.
Opt for inspiring yet accessible touches
Your home office or study should be the place where you feel most productive and inspired—so whatever combination of colors, textures and artwork does that for you, run with it! However, when it comes time to sell, the ideal home office should be a neutral palate against which your potential buyers can project their own visions of remote work. As we said earlier, you can't go wrong with comforting neutrals and a simple desk arrangement in front of a gorgeous window.
Whether you're selling your home soon, or simply want to craft a more comfortable workspace, we hope that these tips help you achieve an office you love! Stay tuned to the team here at Loretta Maimone for more tips on boosting your home's value and creating a beautiful place to call your own, every day.