Fri, Jun 01, 2018 at 8:55AM
---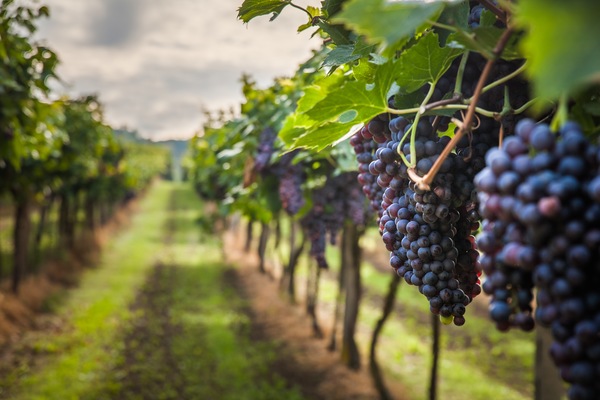 Ask anyone which U.S. state is best for growing wine grapes and they'll probably respond with California. While that's technically true, in recent years Florida has given the Golden State a run for its money when it comes to this popular beverage.
Though there are many wineries scattered across Florida, only one holds the distinction as the largest. That facility (Lakeridge Winery and Vineyards) is located in Clermont. This 127-acre Lake County estate was once the center of the Sunshine State's grape industry. Now, the operation and the region are fast becoming known as a leader in the production and development of premium and sparkling wines.
Lakeridge opened in 1989. Featuring a tasting room and annual events, officials say more than 110,000 people visit the winery each year. Annual production is more than 80,000 cases (more than 960,000 bottles). The label has won more than 850 winemaking excellence awards — 53 of them in 2017.
Other Wineries in Florida
Still, though the largest facility, Lakeridge is not the only winemaker in the state. Saint Augustine's San Sebastien Winery uses Lakeridge grapes. Because of that, there's no facility tour, however wine tastings are offered.
The Schnebly Redland Winery and Brewery in Homestead educates guests on the wine and beer-making process. This facility manufactures mostly fruity wines with tropical flavors such as mango, coconut, and guava.
Kids can join in the wine-making (but not drinking) process by participating in the annual Grape Stomp at the Henscratch Farms Vineyard and Winery in Lake Placid. Customers are also encouraged to handpick the grapes to be featured in the wines they purchase.
A Fine Place to Relax and Unwind
Florida residents are well-versed in the many natural attractions here. However, medical professionals assert that simply living in the Sunshine State can be good for improved health. The fresh air and sunshine have both physical and emotional benefits. In addition, relaxing in the pleasant climate with a nice glass of wine is the perfect way to cap off a busy day.
For more than 10 years, we've been a leader in Mount Dora real estate. Decades-long residents of Lake County, we also know the area and the people better than other local agents. This is our home, too, and we love to celebrate traditions and distinctions of this idyllic locale.
As you search Mount Dora homes for sale, keep in mind the expert assistance and advice available by working with a trusted and respected REALTOR®. Our firm is proud of our proven track record of sales and our reputation for saving people the time, money, and frustration of going about a home sale or purchase on your own. Contact us today to get started on the journey toward the property of your dreams.