Fri, Jun 01, 2018 at 8:40AM
---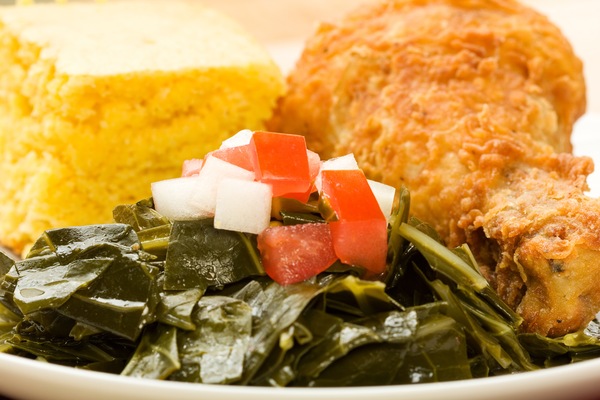 June is National Country Cooking Month. In Lake County, there are several meal ideas sure to please every member of the family.
While it's true that it gets hot and humid in Florida around this time, many nutritious and delicious meals can be prepared on an outside grill or oven to avoid heating up the house. You can also freeze portions for easy heat-and-serve options during the week. Use this advice to get started:
Down Home Favorites
Nothing says Southern cooking like made-from-scratch soul food. Biscuits are a perennial favorite for their diverse serving and eating options. They can be enjoyed plain, with jelly or butter, smothered in gravy, as a side dish, and even covered in chocolate or used as part of a strawberry shortcake. Along with biscuits, good old-fashioned cornbread is a great way to add a bit of sweet to any meal.
In addition, peach cobbler is a simple dessert that's sure to please. Most versions feature fruit on the bottom and biscuits, crumbles, or cake dough on the top. It's traditionally served with vanilla ice cream or whipped cream. However, some people choose to keep it plain to allow the taste of the peaches to shine through. Another perennial dessert favorite is pecan pie.
Don't forget other soul food staples such as fried green tomatoes (and other veggies such as fried okra), gumbo, chicken fried steak, sweet potato casserole, and more. Serve with ice-cold sweet tea to round out the meal.
Comfort Food Features
Whether you're a born-and-bred Southerner or a contented transplant from another locale, everyone can find pleasure in homemade comfort food. Popular favorites include casserole-style dishes such as macaroni and cheese, lasagna, corn chowder, and others.
Couple the celebration with Father's Day by serving dad brisket, barbecue ribs, buttermilk fried chicken, meatloaf, and/or Shepherd's pie.
Many people also stand by favorite seafood concoctions such as beer-battered fish fillets, spicy jambalaya, and grilled catfish. Since June is also Turkey Lovers' Month, a fine turkey pot pie is a great addition to the menu.
Lighter Side
People watching their weight or those with dietary restrictions can still participate in the fun and fellowship with personal favorites or by modifying recipes.
For instance, chicken and dumplings are both nutritious and delicious. This dish features healthy vegetables and soothing broth. Chili is another favorite that can be easily modified. When prepared without meat, this becomes a low calorie and vegetarian-friendly option.
Corn pudding has a souffle-like texture without the fat and calories of other similar dishes. You can easily cut the called-for cream and butter or substitute with other ingredients. Many people choose this as an alternative to biscuits or cornbread.
Focus on Camaraderie
Of course, regardless of what's being served, it's really the company that's most important. Breaking bread with friends and family and making lasting memories improve the quality of life for everyone. When you create a warm and welcoming home in which loved ones feel safe and comfortable gathering, the menu becomes secondary.
For more than 10 years, we've seen that spirit of fellowship and inclusion. We're proud to have played a role in the joy of countless Lake County families experiencing all that their homes provide.
We know that finding the ideal property that perfectly matches your unique desires and lifestyle is essential. That's why we stand by our award-winning track record in Mount Dora real estate. When you're searching for a new residence, we know it's about much more than just available Mount Dora homes for sale. You need a safe and comfortable property to call home for years to come. Contact us today for all your questions, and to get started on the path to finding your ideal new residence.