Fri, Dec 01, 2017 at 2:35PM
---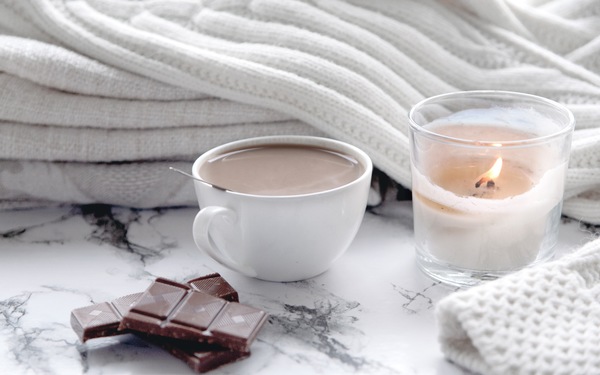 Are you dreaming about a white Christmas? As the old song goes, snow for the holidays is almost magical… and, here in Florida, all but impossible.
But who says you can't get the snowy wonder some other way? We think a few simple home décor switches can make your space feel merry, bright, and perfectly seasonal. Take a look to see for yourself!
Start with fluffy white blankets
Nothing is quite as cozy as a big, fluffy blanket. Pick one out in white for a snow-inspired look that can be draped over your couch or the foot of your bed! This is also a great alternative for all-white furniture, which looks great but might not be the best idea for busy, messy families.
Opt for fun, snowy accents
Adding cozy white accents like a faux-fur-topped ottoman or area rug can provide some welcome texture to your space, all while emulating the look and cozy feel of a true "White Christmas."
Find the right light
Spend some time searching for lighting options that remind you of snow, and the way the moon or city lights seem to bounce off the flurries. Flickering candles, even battery-powered ones, can achieve that effect with ease. Warm gold lights strung up around windows and doorways can do the same thing.
Use snowy scents
It's hard to capture the light, familiar scent of snow in a candle—but, even holiday-themed candles with scents like warm vanilla or pine will bring you back to those childhood memories of playing in the snow, all day long.
Decorate with flocked trees
We can't forget about the Christmas tree! Flocked options (trees that seem to be dusted with artificial snow) provide a cozy, rustic-inspired alternative to more artificial hues. They instantly transport you to your favorite snowy, wooded destination—even if it just exists in your mind!
When all else fails, opt for fake snow
Of course, there's always the fun and whimsical option of fake snow and frost for your windows and mirrors! It's an easy way to add a subtle, seasonal touch the whole family will enjoy.
The weather outside is anything but frightful… and with these ideas, you get to enjoy the best of both worlds! Sunny skies outside and cool, cozy snow scapes indoors.