Thu, Jun 30, 2022 at 9:00AM
---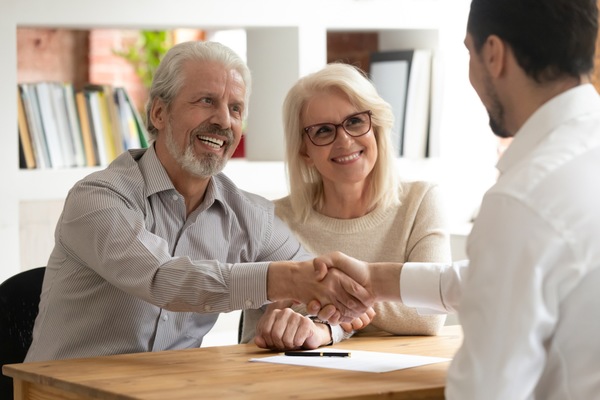 At a certain point, you may start to think about downsizing your living situation. Now that your children have all moved out, you no longer require the same amount of space in a large family home any longer. When you decide to make this lifestyle change, you'll have to consider several factors that will affect the home you will buy in retirement.
The following guide offers six factors to consider as you shop for a smaller home for yourself or for you and your spouse.
1. Location Matters as You Look for Homes for Sale in Leesburg, FL
Location, location, location - the location of your retirement property is an especially important concern, if not the first and foremost. Look for a home close to bus stops, grocery stores, and other essential resources that will keep you connected to your community, while still being able to enjoy the convenience that moving there in the first place affords.
2. Consider Your Pet's Needs
Some smaller homes won't have much outdoor space, and that can create a problem for pet owners. Even if you don't currently have a pet, there's always the chance you'll add a new loved one to the home. Make sure the home you choose has ample living space for your pet, such as a yard or extra bedroom.
3. Choose a Safe Neighborhood
As you look for homes for sale in Leesburg, FL, try and glean some information on the neighborhood and community; you'll want to get yourself familiarized with all potential aspects, both good and bad.
One of the best ways to do this is to drive around the neighborhoods in your community at night and on weekends. If that's not convenient, you can always do some research online, such as looking up local crime statistics, walk scores, school ratings, or anything else that may be important for your new neighborhood to have.
4. Look for Low Maintenance
Any of the Leesburg FL homes you consider buying will require some upkeep and maintenance. However, you can minimize these tasks by looking for a smaller, single-story home. You should also look for homes with plenty of lighting, safety railings, and shelves.
5. Fit Your Budget
You don't want to start with a fresh mortgage, so look for a home priced within your budget. You should know how much you can realistically expect from the sale of your larger family home. This will help you set a price range for your new home.
Staying within that range will limit how much you have to borrow, or allow you to entirely avoid financing your home purchase.
6. Start Downsizing Today
After spending so many years in a larger family home, you may have a decent amount of clutter. No opportunity like the present for stuff you don't need - getting rid of the clutter will help you better estimate the size of the living space you will require in your next home. You might find that you can comfortably live in a much smaller space, and perhaps even be surprised!
Of course, with all exciting life changes like this, it'll take time to pinpoint the most important criteria on your list. Whether that includes staying close to family or finding a home that's designed for those closer to retirement age, you can find the ideal home with persistence. New homes are continuously entering the market, so keep an eye out for your perfect retirement property.