Sun, Aug 14, 2016 at 10:35PM
---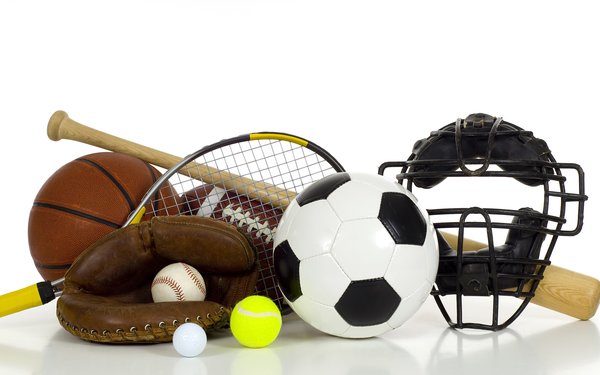 If the back-to-school season in your home also means a return to soccer, football, basketball and more, you might have a sport-driven family! For homes that revolve around trips to the park on practice and game days, a special kind of storage and organization system might be just what you need.
In today's blog, we're looking at five smart solutions for families like yours.
Toss out or donate old items
For many families, finding shin guards or the right pair of sneakers before practice can be a challenge—especially when you have to dig through a pile of old gear in the process! To cut down on the hassle, take some time to toss out or donate old items that you no longer use. These might be anything from worn-out protective pads or gear that simply doesn't fit anymore. Unless a particular piece holds special sentimental value, or can feasibly be used by a friend or younger sibling, getting rid of these old items will help you make space for what you use today—and it will make practice or game day prep much easier!
Contain your gear
Once you've narrowed your gear down to the pieces you really want to keep, it's time to contain it all. The best thing to do is keep all of your sport or outdoor gear in one place—depending on how big your collection is, this might be anything from a corner in your laundry room to an entire hall closet. The garage is also a great place to consider.
Make use of handy organizers, wall hooks and more
Pick up a few organizers, wall hooks and other storage tools to help contain all of your gear in a neat way. You can use items made specifically for the sports your family plays (for example, wall cubbies designed to hold heavy hockey gear and sticks), or simply use what you have on hand. An old mesh laundry bag can easily double as a container for volleyballs, basketballs and more, while simple wall hooks might be all you need to keep warm-up gear off the floors. Finally, a simple shoe rack can serve as a convenient spot to keep specialty footwear like soccer cleats or track shoes.
Label gear when necessary
If there's more than one player in your family, consider dividing gear by person and labeling each box, shelf, or cubby with the player's name to keep everything well-sorted.
Add a pleasant scent to your space
Are you trying to integrate the "sports section" of your home with the rest of your space? You can do so with the handy organizational tools we mentioned above, as well as a bit of pleasant scents through the form of a plug-in or spray air freshener. It's a subtle change, but you'll notice it the next time your home smells fresh and clean… even after a long practice or big game.
We hope that today's blog helps you transform your home into one that's more sport-friendly, now and throughout the year.