Tue, Sep 01, 2020 at 10:28AM
---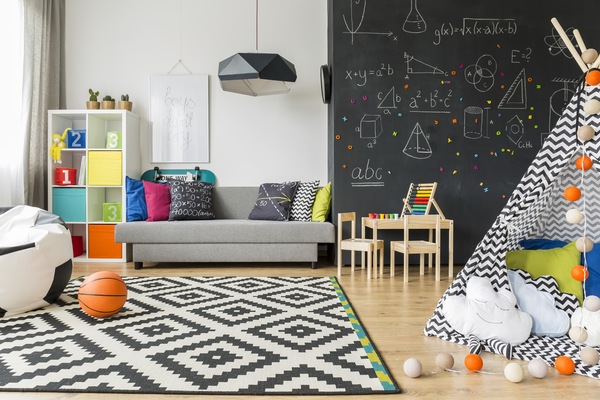 This back-to-school season, your home can play a powerful role in equipping your student for success! Whether your child is learning virtually at home, or simply needs a good space to study and do homework after school, we've got you covered with tips for every family. Take a look.
Clear away the clutter
Spring cleaning may be the most famous seasonal cleanup project—but in our book, it's back-to-school season that warrants the most attention! This is a time of year when we are transitioning from laidback summer fun to study time and extracurriculars, and it helps to start with a clean slate. That means decluttering in all forms, from going through old junk mail so you have clean, navigable drawers, to donating unused clothing to free up some closet space. (As a bonus, through the decluttering process, you may even find long-lost school supplies and other essentials so you can save a trip to the store!)
Add a splash of color
As your child starts a new grade, help them celebrate with a splash of color in their study space or bedroom—a fun design switch, as well as a symbolic fresh start for a fun, successful school year! A few smart color options include blue, which can help foster a peaceful, creative study environment, or green, which encourages feelings of focus and stability.
Make organization easy (and fun!)
The best organization system is the one your child will use! Help them be part of the process in crafting creative yet functional organizational systems. A few fun options we've seen include cubbies with clear containers for assignments, school supplies and other odds and ends; a color-coded bookshelf; and a wall with chalkboard paint that allows for effortless doodling, math problems or calendar to-dos!
Let in lots of light
Students can spend a lot of time in artificially lit settings, or looking at their computer screen, so it can be helpful to have a warm, naturally lit space to retreat to at home! A beautiful picture window can let in all the light you need, paired with drapes to effortlessly transition between day and night.
Create a cozy corner
School days call for lots of sitting—whether it's in a classroom, or in front of a computer at the dining room table. Help your student decompress with a comfy corner where they can read or work out homework problems in a relaxed setting (think bean bag chairs, a bright, cozy window seat, etc.).
We hope that these tips help you start the school year on a positive note! Here in Lake County, our award-winning schools help make this an ideal community for families. Learn more by giving our office a call today.