Fri, Aug 04, 2017 at 11:13AM
---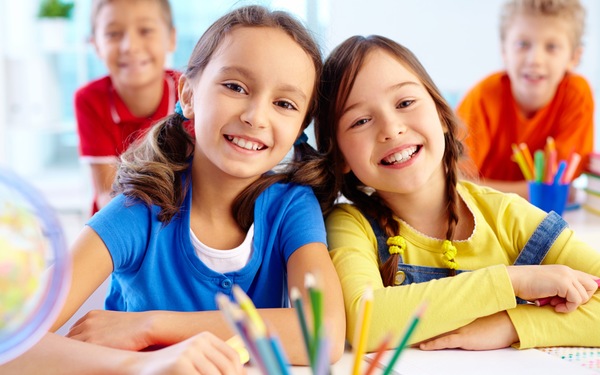 Is a return to carpool, homework checks and bag lunches in your future? Don't worry—the back-to-school season is easy to handle when you head in prepared!
Take a look at today's blog for five easy ways to get a head start on the upcoming season.
Take advantage of Tax-Free Weekend
Pencils, pens, notebooks, new shoes… supplies for the back-to-school season can certainly add up! Fortunately for Florida residents, the annual Tax-Free weekend is a way to make things a little easier on your wallet.
During the first weekend of August, you can pick up these items (and more) without paying sales tax, given that the item is under a certain threshold like $15 per item for school supplies. It's a great way to save, which always helps, while also encouraging you to get your school shopping done early. You can then avoid the scramble for supplies and last-minute essentials during the first week of school!
Designate a study space
If your home doesn't already have a designated study space set up, start one today! You don't need to make a room addition or design an entirely separate study room. A small nook in the den or your child's bedroom can serve as a makeshift spot for homework, quiet reading, and take-home projects. Make it a clean space that, ideally, faces away from distractions like the TV or computer. It should help to make homework time run much more smoothly.
Do a school day dry run
Maybe it's your first school year in your new home, or your child is moving up to middle school from elementary. Either way, doing a school day "dry run" can only help make your real first day that much easier! Simply plan on a weekday morning to help your child get ready for the day (with breakfast, a packed lunch, getting dressed, etc.) and see how long it takes for you to get out the door and on your way to school. Maybe tack on a few minutes to account for actual school drop-off traffic. By doing this, you'll have a better idea of what to expect and what to correct for the real start of school.
Reach out
Don't feel the need to tackle back-to-school season all on your own! Now is a great time to reach out to friends and family members who also have kids headed back to school (whether you know them from church, the neighborhood, sports, etc.). You can help each other with advice or even organize a carpool to simplify drop-offs and pick-ups.
Plan something fun for Friday of the first week
We think it's a great idea to plan something especially fun for the Friday after the first week of school. This helps you transition out of your summertime mindset a little easier—just because school is back in session, doesn't mean you have to forego fun! It also gives you and your child something special to look forward to after a week's worth of hard work. Maybe it's a special dinner, or a family trip to a nearby beach. Either way, it's a great way to stay motivated!
There's a lot to love about Lake County schools. We hope that these tips help you make the seasonal switch that much easier, so you can enjoy the months ahead!