Fri, Jul 28, 2017 at 4:05PM
---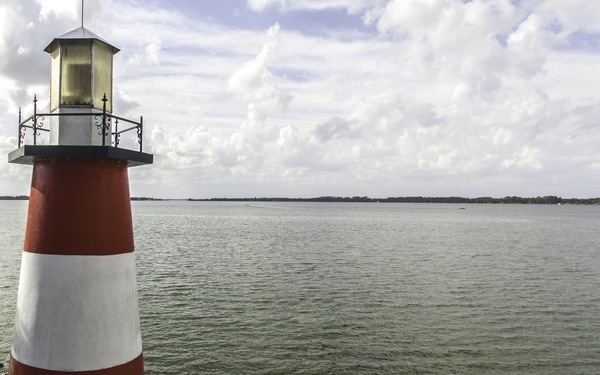 With more than one thousand miles of shoreline, Florida's home to some to some seriously beautiful lighthouses. But one of our favorites sits a bit further inland… right here in Lake County, in fact!
Grantham Point Park on Tremain Street is home to the Mount Dora Lighthouse, which just so happens to be the state's only inland light. The lighthouse may be short, at 35 feet, but its red stripes and flashing red light serve as a familiar beacon for Lake Dora boaters to this day.
Of course, you can enjoy the welcoming sight even if you're not on the water! The lighthouse is nestled among palm trees and the picturesque shoreline of Lake Dora, a great park space good for your morning walk or a family picnic. The best part? National Lighthouse Day falls on August 7th, giving you the perfect reason to get out and explore this Lake County gem!