Wed, Mar 07, 2018 at 1:05PM
---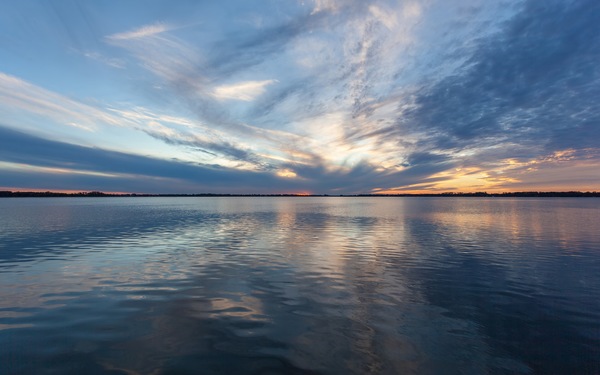 Daylight Savings Time is almost here—and it's bringing back long days and even more time to spend outdoors!
Here in Lake County, you're never at a shortage of ways to enjoy the great outdoors. One of our favorites is to catch a gorgeous sunset, which is easier to do when you're not rushing home from work or school.
In honor of the longer days ahead, we're sharing a few of our favorite spots to watch the sunset in Lake County. Just read on!
Mount Dora Lighthouse
On any given day, the Mount Dora Lighthouse at Grantham Point is worth visiting. The local icon was made with road rubble (and lots of local support!) and, to this day, is the only inland lighthouse of its kind in Florida. The picturesque setting of the lighthouse, nestled within Elizabeth Evans Park, provides the perfect photo op or place to enjoy a lakeside picnic.
Of course, a day of lounging on around the lake is made doubly fun when you cap it off with an extra-special treat: a beautiful sunset, courtesy of Lake Dora itself. Since the lighthouse looks out west, it provides the perfect anchor point for you to sit down and soak up those gorgeous horizon views as blues, oranges, and pinks swirl into the night sky.
Lake Apopka North Shore
While plans to expand on the Lake Apopka trail (and have it wrap around the body of water) are underway, you can still catch a beautiful sunset through the shoreline flora. Of course, there's fauna, too—the North Shore is known as a haven for many kinds of birds, so you might just catch some in action as day fades to night!
Lake Harris Hideaway
The largest lake around, Lake Harris is a natural spot to catch the sunset—especially if you already spent much of the day meandering around the water, exploring the shoreline or speeding along in your own jet ski. What's the best way to unwind after all that action? Head on over to the Lake Harris Hideaway, a waterfront spot that faces west and gives you choice coastal views right as the sun dips below the horizon. It's a relaxed, breezy sort of environment—the perfect place to kick back, enjoy some food with the family, and watch the show of colors in awe.
We hope that this blog helps you and your family find beautiful, colorful, mesmerizingly vivid ways to cap off your day. Be sure to share your own favorite sunset spots in the comments below!