Tue, Sep 01, 2020 at 10:29AM
---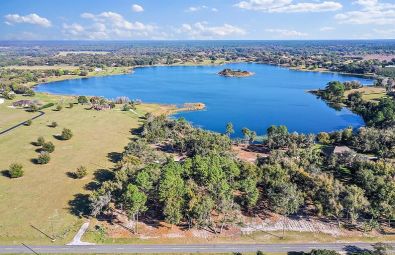 Home to more than 1,000 beautiful lakes of all shapes and sizes, there is nowhere better than Lake County to enjoy waterfront living at the heart of the Sunshine State! As your premier team of local realtors, we're here to help you realize your dream of lakefront living. Just read on for a few tips on how to get there and find a home you love.
Explore Lake County's waterfront communities
With so many lakes to explore, your pursuit of waterfront living may start with one simple question: Where should I start?
There really is no wrong answer to this question. It just depends on what you're looking for! Each of our pristine lakefront communities has its own one-of-a-kind character—while water sports abound in all of our locales, for example, Tavares is especially known for its thriving seaplane scene, and Mount Dora is known for its lively festivals and main-street charm.
Lot, condo or home?
Once you decide on your ideal lakefront community, you have several different home options to choose from! Maybe you're looking for a serene, private oasis you can truly custom-craft from the ground up. We have beautiful waterfront lots for you to choose from! You might also consider a condo for a convenient experience with your favorite amenities, or, of course, the single-family home you've always dreamed of! You can also search for features such as a gorgeous outdoor deck, gazebo or dock, perfect for those who want to experience life on the water to the fullest.
Add aquatic flair
Lean into the lakefront lifestyle with fun aquatic accents! Family and friends alike will feel like they're in a lake resort when your home is adorned in shades of blue, shiplap wood accents and lake cottage-inspired touches. One of the biggest benefits of waterfront life is, of course, the gorgeous views and aquatic breeze—so be sure to maximize your outdoor entertaining space with comfortable seating, an umbrella or two for shade and optional features like a backyard bonfire pit or relaxing hammock.
Live the waterfront lifestyle, wherever you are!
We all dream about having our own idyllic lake escape—but here in Lake County, we also know that you can enjoy the lake lifestyle wherever you happen to be! Lakefront or not, you're never more than a few minutes away from a beautiful body of water—and long-time locals agree, the laidback charm of lake life is almost palpable in the air, wherever you are in the county. Feel free to embrace your aquatic side at home with fun flourishes, a backyard pool and other slices of lake life that help you feel like you're on vacation every day of the year.
We hope that today's guide helps you realize your dreams of waterfront living—whether you're looking for a new lake home, or want to bring in the breezy, aquatic vibes to your current space!