Tue, Sep 19, 2017 at 10:25AM
---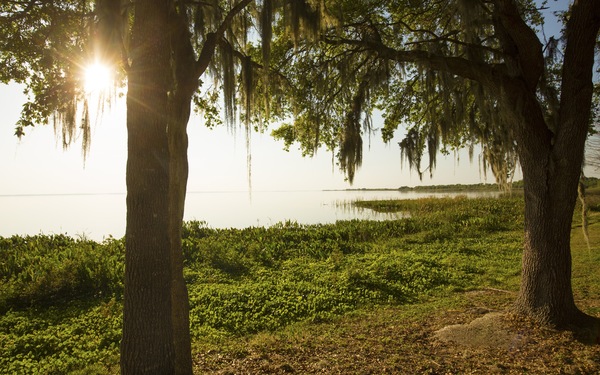 Florida is known for its pristine shorelines—more than a thousand miles' worth, to be exact! However, you don't need to live on the ocean to enjoy a luxurious waterfront lifestyle. Just look at Lake County and you'll see why.
Ours is an aquatic county—if the name alone didn't suggest as much, nearly 20 percent of our total area is water. That means plenty of beautiful aquatic escapes to look at, live near, and enjoy all year long.
Keep reading to see how Lake County living will make all your waterfront dreams come true!
For al fresco dinners by the water…
There's nothing better than a delicious dinner al fresco. Well... maybe a dinner al fresco by the water! Eating under the fresh air and listening to the gentle, lulling sounds of the water is a big benefit of living near one of Lake County's many bodies of water.
You can enjoy the waterfront dining experience from your own backyard, if you live close enough to the water! If not, no worries—just bring a picnic basket over to your favorite lakefront destination, like Lighthouse Park in Mount Dora. For an even more hands-off dining experience, head out for dinner at The Crazy Gator in Eustis! Overlooking the expansive Lake Eustis, this spot is a beloved pick for fried seafood and other hearty, homecooked fare.
For aquatic adventures…
If your prime reason for seeking waterfront real estate lies in your thirst for adventure, you're in luck! The largest of the county lakes, Lake Harris itself, is a favorite spot of water skiers and other aquatic aficionados. Even smaller ones boast plenty of opportunities for those who love to meander through the water via canoe or kayak. There's nothing like being able to spend a day on the water in your own personal paradise, and Lake County's got just that.
For the home of your dreams…
Water abounds here in Lake County, but if you only want mere steps to separate you from your favorite aquatic vista, we can help. Browse through our listings or inquire about waterfront homes and lots that may be more attainable than you think!
Whether you want a lakefront home, or simply crave easy access to weekend canoe trips, Lake County has you covered. Be sure to call our office today to learn more about life (and play!) in Mount Dora, Tavares, and the rest of our great cities.