Wed, Sep 23, 2020 at 10:34AM
---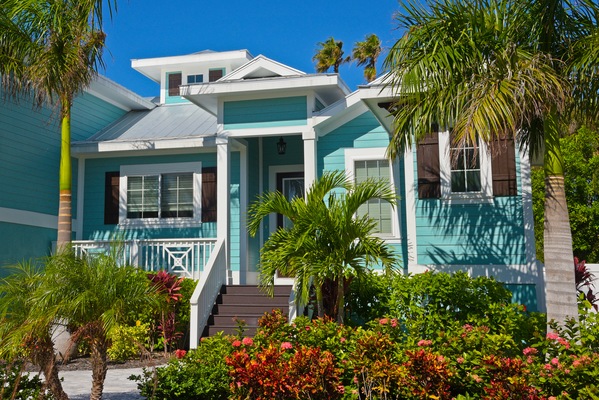 Over the past several months, we've all been spending more and more time at home—and for many Lake County homeowners, that's meant an opportunity to dive into DIY projects and home renovations for a more functional, family-friendly space, or to prepare your home to be put on the market. Many of these updates can even have a positive impact on the overall value of your home!
Before embarking on any upcoming project, though, you will want to ensure that you are following all local zoning guidelines and have a permit (if necessary) to complete the project at hand. Fortunately, you don't need to go it alone. The trusted real estate team of Loretta Maimone is here to help with a quick refresher on zoning clearance and building permits in Lake County. Just read on to learn more.
The importance of zoning clearance
Whether it's a beautiful new sunroom or other addition to your home, new projects are exciting endeavors! However, with certain types of larger-scale projects, Lake County requires that you apply for a zoning permit before breaking ground or getting started, in an effort to ensure that your project meets local regulations and is permissible with regards to property lines, the local environment and other factors.
A zoning permit is required for "any new residential structure, building or addition which requires a building permit," per Lake County guidelines. It's easy to apply for a zoning permit online before moving on with your project! In doing so, you will not just be following local regulations but will also be saving yourself the potential time and financial costs in correcting a non-clearance construction project down the line.
Before applying for a zoning permit, be sure you have the following items on hand from LakeCountyFL.gov:
Copy of the property record card (available online at lcpafl.org)
Copy of the warranty deed (also available at lcpafl.org)
Plot Plan or survey meeting the requirements of LDR Section 14.14.02.D. Please be advised, a sealed survey may be required.
Health Department forms for septic tank (option available to single family residences and mobile/modular homes only)
Before you build…
Not every project requires zoning clearance, but many do require building permits. Are you adding energy-efficient replacement windows to your home (which can help cut cooling costs while also protecting your home from hurricanes)?
Or perhaps taking advantage of Florida's ample sunshine with solar panels on your roof?
These are just a few of the projects that call for a building permit, which you can conveniently apply for here. Other projects that require building permits include:
Replacement windows
Siding
Soffit
Fascia
Re-roof
Upgrade/relocate existing electrical service
Mechanical upgrades
Window awnings
Fire sprinklers
Roof-overs (with no more than a 6" overhang)
Insulation of a roof
Entryway screen-ins under existing/original permitted roofline and floor
Swings and playground apparatus
Painting
Fencing (wood or chain link under 6' high)
Changing the lettering on a sign
Real estate signs not exceeding six square feet
Real estate signs less than 32 square feet in size on 10 acres or more
Solar panels
Lawn Irrigation
Of course, you can always contact the county at (352) 343-9641 if you are unsure of whether or not your upcoming project warrants a building permit!
Consider ROI among other factors
As is the case with any home improvement project, you may be interested in the ROI (or return on investment) your addition or renovation may deliver for your home's overall value. Certain projects can yield an impressive boost to your home's sale price, such as master bedrooms—recouping an average of 86 percent here in Florida, according to Home Advisor—or a composite deck addition at 56.4 percent, according to Florida Realtors.
However, a good rule of thumb is to avoid costly home improvement projects for the sake of boosting sale price alone. Look at increased home value as a bonus, or icing on the cake of your addition or renovation—an investment you can feel good about when it's time to sell, while still thoroughly enjoying its benefits as a family for several years until that day comes!
We hope that today's guide helps you complete your home addition, replacement windows or other value-boosting project with confidence! For more information on all things Lake County real estate—including tips on how to sell your home at the best price possible—be sure to call us today! The Loretta Maimone team is dedicated to your home sale success.