Sun, Feb 26, 2017 at 4:50PM
---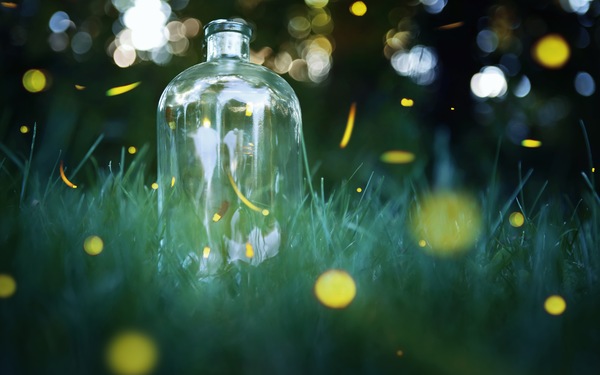 If it's starting to seem like there's not enough hours in a day to do all the things you want, there's an easy fix. Stop trying to do it all during the day!
Florida nights—balmy, and always begun with a vivid sunset—are the perfect backdrop for many family activities that you might not have time for during the day. In today's blog, we will be sharing a few such ideas worth trying in the months ahead. Take a look.
Watch a movie
A projector, white sheet, and plenty of snacks are all you will need for an outdoor movie night or mini film festival. You can watch your favorite movies projected onto your patio wall or pitched from fence post to fence post, and can find yourself a seat in the water, on a pool float, or on a comfy lawn chair.
Catch a firefly light show
Who says Florida doesn't see its share of fireflies? The warmer months, especially March and April, are prime viewing times for this natural light show in Central Florida. Some parks, like Blue Spring, even give guests a chance to linger around and see the fireflies for themselves! Whether you venture out or stick close to home, catching a firefly in your hand and watching it glow against the dark sky is a one-of-a-kind experience you and your family can enjoy with ease.
Host a family bonfire
In the wintertime, backyard bonfires are perfect for warming up and enjoying the cool, dry weather—in the spring and summer, they give you a chance to enjoy delicious outdoor eats like hot dogs, s'mores, and more. Once you're thoroughly warmed up by the fire, a dip in your backyard pool is just feet away.
Splash around
Speaking of the pool—why not spend some time in it this spring? A nighttime pool party or impromptu cannonball contest can bring the family together. And besides—there's something exciting about splashing around under the stars!
Stargazing made simple
On the next clear night, lay out some beach blankets and view the stars from your backyard. With your patio lights off, and no clouds to get in the way, you may be surprised at just how clear the starry sky becomes! Don't feel the need to invest in expensive equipment to enjoy a stargazing session—you can even start with binoculars to see some amazing views.
You've already got everything you need for an exciting night at home or out and about—now get the family together and enjoy!