Mon, Feb 27, 2017 at 5:20PM
---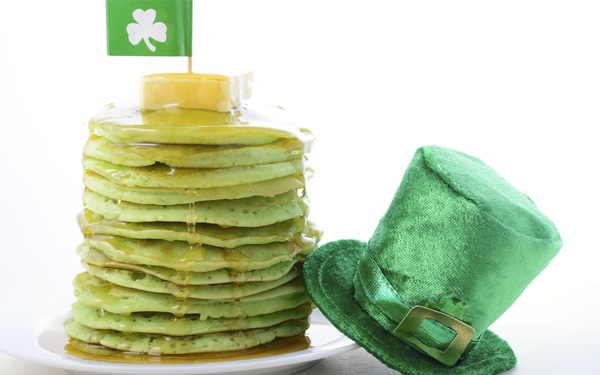 With St. Patrick's Day not far away, we thought we'd share a few of our favorite ways to celebrate that stray from the standard. Take a look!
Try a new twist on an old classic
The meal most closely linked to St. Patrick's Day is, of course, the classic dish of corned beef and cabbage. But why not put an unconventional twist on this holiday mainstay? You can try baking it for a uniquely crispy crust not traditionally associated with corned beef (but very fresh, and worth a try!). You can also opt for a St. Patrick's Day brunch in lieu of dinner, by preparing your corned beef as a hash with potatoes and other ingredients on the frying pan.
Wear a "lucky" shamrock
What's relatively uncommon in US celebrations of St. Patrick's Day—wearing a shamrock on your clothes—turns out to be a popular practice in Ireland itself. Try this tradition on St. Patrick's Day for a festive, green addition to any outfit and a way to test your luck. (We traditionally associate luck with four-leaf clovers, not the three-leaf shamrocks, which are actually more closely tied to Ireland!)
Go green in the kitchen
For families with young kids, some creative fun in the kitchen is a must. A simple way to add seasonal flair to any dish or dessert is to mix in some green food coloring—in pancakes or mashed potatoes, for example—or rethink your recipe to involve green ingredients, like spinach or pesto.
Try the Irish Jig
If you're feeling restless this St. Patrick's Day, we can't think of a better way to get moving than with an Irish Jig! The famous dance seems tricky, but you and your family will be sure to have lots of fun (and laughs) trying to master it. If you or a family members plays an instrument, this is also a great way to try out Irish Jig sheet music for an at-home rendition of classic tunes.
Dress up your home in Irish colors
You don't need to decorate your home for the holiday, only to take your décor down the next day. Some examples of seasonal flair, like green accent pieces, vases, or pillows will look just as good throughout the spring months ahead. If you're feeling especially daring, you can even combine the colors of Ireland—green, white, and orange—in warm-toned color combinations throughout your home.
Few can pass up the simple, savory taste of a corned beef and cabbage dinner, but we think these ideas are just as enticing. Until then—happy St. Patrick's Day, from our family to yours!