Wed, Mar 07, 2018 at 1:05PM
---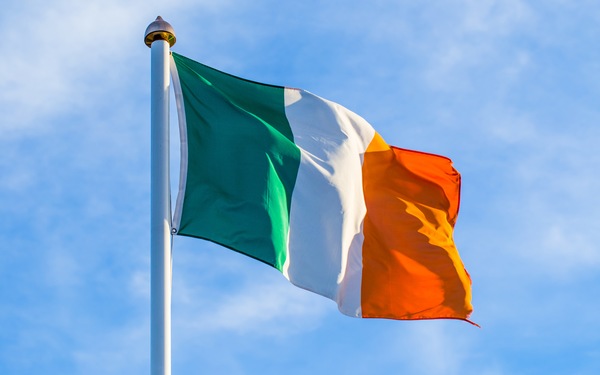 Do you have Irish ancestry? If so, you're in good company—more than ten percent of Florida does, too! Here in Lake County, the Irish influence is even easier to see.
In honor of St. Patrick's Day, we're taking a closer look at Lake County's local heritage and the Irish figures and culture that helped shape it. Just read on.
What's in a name?
Did you know that Donnelly is one of the most common Irish surnames? It also happens to be the last name of Mount Dora's very first mayor, John P. Donnelly! While Donnelly himself hailed from Pennsylvania, we can't miss the Irish heritage hidden in the namesake of some of our favorite local destinations, like the historic Donnelly House (built in the "Queen Anne" style for his wife, Annie, in 1893) or Donnelly Park.
A character connection
You may already know that Lake County has a special connection with Walt Disney himself—or, rather, his parents! Elias Disney and Flora Call got married here in 1888, with Elias being the son of Irish immigrants to Canada.
While Walt himself was born a little later, up in Chicago, Illinois, we all know that his Central Florida ties didn't stop with his parents. In 1971, Disney World opened in Orlando and has since served as a welcome reminder of the Disney family's local beginnings.
Local bites
Of course, we can't forget about the Irish eats and refreshments that abound in Lake County! One particularly popular spot is O'Keefe's Irish Pub in Tavares. Nestled in the historic downtown, this spot offers food, drinks, entertainment and good spirits all around.
Embracing Irish heritage in your home
Wondering how else you might embrace your Irish heritage right here in Lake County? Start at home! While a surge of green is many people's go-to means of decorating for St. Patrick's Day you can take it a step further by adding traditional flourishes—like the famous Irish lettering, or warm, cozy color palettes inspired by the beautiful Irish bungalows.
As you can see, there's no shortage of ways to celebrate your Irish heritage in Lake County—this St. Patrick's Day and beyond. Be sure to share your own must-dos for honoring your Irish culture in the comments below!