Mon, Mar 27, 2017 at 10:01AM
---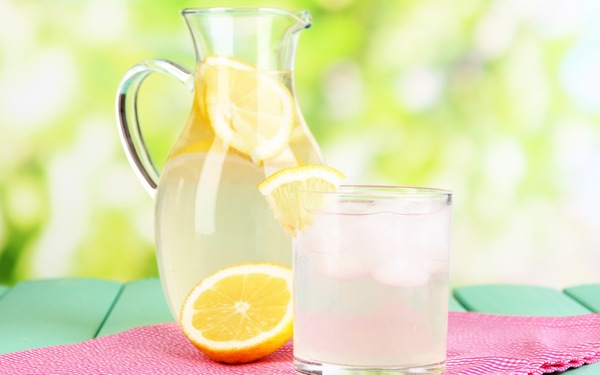 As a Floridian, you may not have felt the icy effects of this past winter—but that doesn't make the transition to springtime any less exciting!
To get your home into gear for the warm season ahead, or to simply make fresh changes you'll love, take a look at today's blog for our favorite ideas.
Start in the kitchen
The kitchen is at the heart of lots of springtime activities—cool, refreshing drinks, fresh fruit at breakfast, Easter egg coloring, and more. So it only makes sense that you start your springtime beautification here! Small additions like a bouquet of fresh flowers or a bright new tablecloth can make a big impact in your space. Also try switching your routine carton of orange juice for a pitcher where you can store fresh juice, fruit-infused water, and other refreshing treats.
Brighten up your home
Even we Floridians crave cozy, dimly-lit spaces on winter nights—but when springtime rolls around, you may be itching for a change! Brighten up your space and soak up that sunshine with new window treatments that let in more light (like sheer curtains, or foregoing drapes altogether). For a bigger change, this might be a great time to consider window replacements that will let in more light and keep your home safe from debris during summer storms.
Bring the outside in
Put your green thumb to work indoors, too! We love that adding natural greenery to a space—whether in the form of broad-leaf houseplants or small, simple succulents—can improve the look of a room while also adding a calm, creative nature.
Spring clean your home
Spring cleaning may seem like too obvious an idea to include on our list—but think again! While obvious spots like counter scrubbing or bathroom deep cleans may be the last items on your to-do list, others can provide for a simpler (and more impactful) experience. For example, decluttering your closet or cabinets isn't just a way to cut down on excess mess—it can help you make room for the exciting finds you're sure to discover at springtime garage sales, outdoor shopping adventures, and more. Plus, cleaning out your clutter is a great way to freshen up your space and teach young kids the value of donating to those less fortunate.
Make small statements
Don't feel the need to redo your entire home for the spring season. Small statements like updating your pillows for brighter colors and unique patterns is one simple change; you can also switch out your kitchen drinkware for a new set, or add decorative flourishes in the form of flowers or colorful accents on empty surfaces.
We hope that these ideas help you usher in the season in a stylish, comfy space you love. Feel free to share your own ideas in the comments below!