Tue, Feb 06, 2018 at 10:00AM
---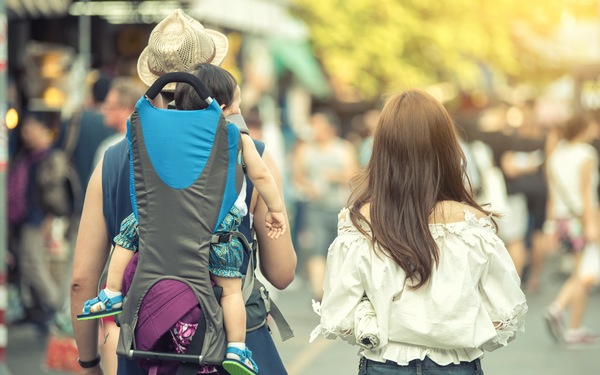 This February, Mount Dora is living up to its nickname of "Florida's Festival City"—in a big way!
Whether you're got a passion for paintings or a musical ear, there's an event for you on the way this month. Read on to see a few featured festivals we're looking forward to go to.
43rd Annual Arts Festival
Here in Mount Dora, art is all around us—and every year, during the much-anticipated Mount Dora Arts Festival, it truly comes to life. Ranked as one of the country's top ten art festivals, this local event draws in visitors from all around, who flock to see the variety of expressive pieces: from canvases to sculptures to live art in the form of dance and, of course, kids' face paint and caricatures.
What makes the festival truly special is its ability to hone in on (and celebrate) local artists as well as those from around the country. Our little slice of paradise is truly brimming with talent, and the Mount Dora Arts Festival is one of our favorite ways to show off that artistic side.
The 43rd Annual Arts Festival was this past weekend on February 3rd and 4th. We hope everyone had a fantastic time!
21st Annual Mount Dora Music Festival
Love to make music… or enjoy it alongside friends and family? No matter your musical muse, you'll find something to dance along to at the 21st Annual Mount Dora Music Festival. The fun kicks off Friday, February 16th at the Mount Dora Community Building by Donnelly Park. At 7:30 p.m., enjoy an immersive musical celebration, "Fire and Rain: The James Taylor Experience." You'll get to hear your favorite tunes played in the style of Taylor himself—led by none other than Greg Pitts—as well as tributes to Carole King and Simon & Garfunkel. For classic tunes and a feel-good atmosphere, this year's festival cannot be beat.
Renninger's Antique Extravaganza
Can't quite satisfy your craving for antiquing? In Mount Dora, you never need to stop. Local Renninger's Twin Markets is a top spot for finding those perfect vintage keepsakes—all while under Florida's warm, clear-blue winter sky. Three times a year—in January, February, and November—you can enjoy an especially fun event in the form of an Antique Extravaganza, where more than 1,500 dealers will be in town so you can enjoy a weekend day trip (or pick out the perfect Valentine's Day gift). The fun starts on February 16th.
Stay tuned…
It's the start of the year, and Mount Dora's festival scene is only beginning to heat up! Be sure to keep up-to-date with Mount Dora happenings. As we head into the upcoming months, there's sure to be a can't-miss event for every member of the family.