Tue, Feb 06, 2018 at 9:00AM
---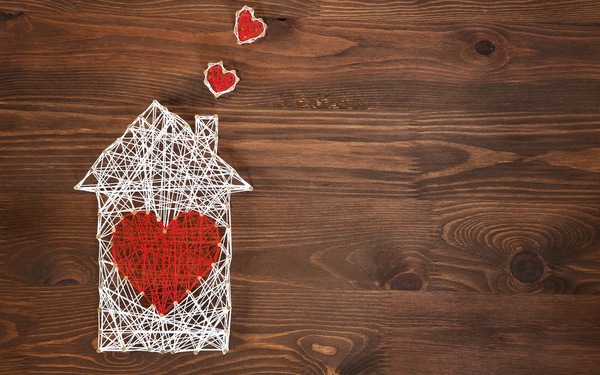 Love is in the air—just take a look around!
Every day, buyers fall in love with new homes—and current owners fall in love with their own, all over again.
This Valentine's Day, we've got love on our mind—and in today's blog, we're taking a look at how that love factors into home buying, selling, and renovations. Just read on to learn more!
Find a home you love…
Often, when we think about love in a home, we think about finding the characteristics we care about most in a space. If you're on the search for a new space, what's on your "love" list—little luxuries like a pool or jacuzzi, or must-have features like ample space inside and out? Whatever they may be, keep these items in mind as you embark on the search for a new home this season. By keeping those all-important features first and foremost in your mind, you'll be able to more easily navigate the search process since you know exactly what you love (and what you don't!).
… or love the home you're in
On the flip side, maybe you're looking to stay put in your current home—but you just want to rediscover a sense of love and inspiration in your space. The answer might be simpler than you think! While it can sometimes come in the form of renovations—remodels, room additions, and other big fixes that make your space more livable—the solution can be just as easily found in fun decorative flourishes, cozy new linens, and other touches that make your space feel even homier than before.
Helping buyers find love at first sight
When it comes time to sell your home, you want to help your potential buyers fall in love with your space—the same way you did!
How do you go about doing that? Retrace your steps. Your home right now might be covered in personal touches—photos, statement décor, a style that's uniquely "you"—but when you first decided to buy it, you probably fell in love with features that spoke for themselves: a spacious great room, clean and sparkling pool… maybe a kitchen with wide-open counter space perfect for your gourmet ambitions. Accentuate those areas with an understated, universally-appealing décor style to create a space buyers are sure to love.
And of course, to really create a sense of love at first sight, put some extra time and care into the features that potential buyers will first come in contact with: your lawn, front door, entryway, etc. As always, your realtor can help you stage your space with ease—creating an environment that can't help but "woo" potential buyers on their way in.
When it comes to real estate, there's lots of love to go around! No matter where you are on the homeowner's journey, we hope that today's blog helps you love it even more.