Mon, Jan 23, 2017 at 6:50PM
---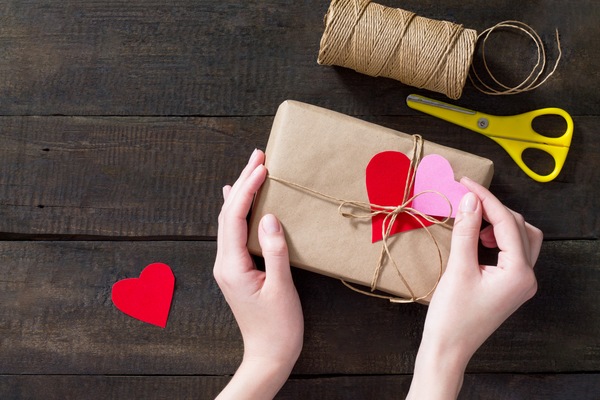 With Valentine's Day on its way, you may have lavish dinner plans and the babysitter on speed dial—but while kids may celebrate the day a little differently, it's still a great opportunity for them to have some fun! In today's blog, take a look at some of our favorite Valentine's Day activities for kids.
Bake a batch of sweet treats
Valentine's Day is all about chocolates, candies, and other sweet treats—but who says they have to be store-bought? You can help your child whip up a batch of classics like chocolate chip cookies, or try your hand at something unique like whimsical, colorful macarons. Putting the time and care into making these treats is half the fun… and, as a bonus, it will help you make use of those leftover Christmas cookie ingredients!
Learn the meaning of Valentine's Day
For kids, every holiday—big or small—is a chance to learn something new. The holiday has long, storied roots in, you guessed it, love—as the Roman Saint Valentine was said to have performed secret weddings for soldiers who were, at the time, not allowed to marry. The simple story can help teach young kids about love, care, and sacrifice, showing them that the day is perhaps more interesting than they thought!
Create homemade cards
Valentine's cards are sold by the dozen at this time of year—but for a more thoughtful spin on the traditional card exchange, why not help your child make some of their own for family and friends? Construction paper, safety scissors, glitter glue and heart stencil or two are all you will need to help them send positive, caring messages to the ones they love.
String up a garland of hearts
We traditionally associate garland with Christmastime, but now is just as festive a time as any to string up festive décor. You and your child can cut out paper hearts in alternating shades of red, pink, and white, then string them up from a window or central doorway. You can even use this simple craft to encourage your child to think about things they love—their family, pet, a favorite book, and just about anything else. Write these items down on the hearts for a sweet reminder of the things they care most about!
We hope that these ideas help make your family's Valentine's Day extra sweet! Feel free to share your own craft ideas and activities with us below!