Thu, Dec 31, 2020 at 1:19PM
---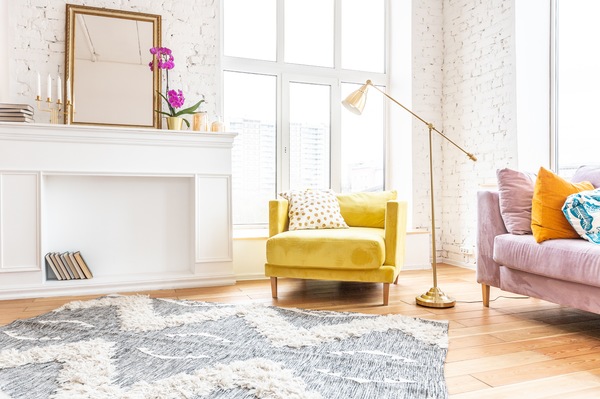 Looking for some colorful inspiration for the New Year? You might just find it in Pantone's Colors of the Year for 2021, "Illuminating" and "Ultimate Gray!" This dynamic duo of cheery yellow and solid stone can pave the way for a bright, shiny year ahead. Just read on to learn more about this exciting color combo, and how to use it in your own Lake County home.
What's in a color?
This creative choice of colors feels especially appropriate as we head into 2021 - as Pantone puts it, "the union of an enduring Ultimate Gray with the vibrant yellow Illuminating expresses a message of positivity supported by fortitude," something we could all appreciate in the New Year. This pairing is all about down-to-earth optimism, the solidness of "pebbles on the beach and natural elements whose weathered appearance highlights an ability to stand the test of time." And yellow, of course, radiates joy and warmth - things we can find even in everyday surroundings.
Shades of Lake County
Here in Lake County, this color combination is extra exciting and personal to us! Light, stony gray reminds us of the pebbles that line our many gorgeous lakes - while yellow is a prominent color that features heavily in our downtowns, such as the welcoming facade of Mount Dora's Lakeside Inn.
Fresh ideas for your own home
Feeling inspired? The complementary combo of gray and yellow isn't just pleasing to the eye, but might also be the fresh change you need to head into 2021 with a clean, airy slate. Here are a few fun ideas to try...
Start with a pop! Want to "test the waters" before changing your entire room's color scheme? Opt for a bold accent like a beautiful yellow armchair or piece of wall art, which both work great with gray or neutral surroundings.
Warm up your kitchen with a citrusy splash. Yellow can be used in virtually any room, of course, but works especially great in the kitchen where its bright, welcoming hue lends a cheery backdrop to baking, everyday meal prep and family fun.
We hope that these ideas help add a splash of color and inspiration to your home in 2021! And from all of us at Team Maimone, we wish you and your family a happy, healthy New Year.