Fri, Nov 03, 2017 at 11:20AM
---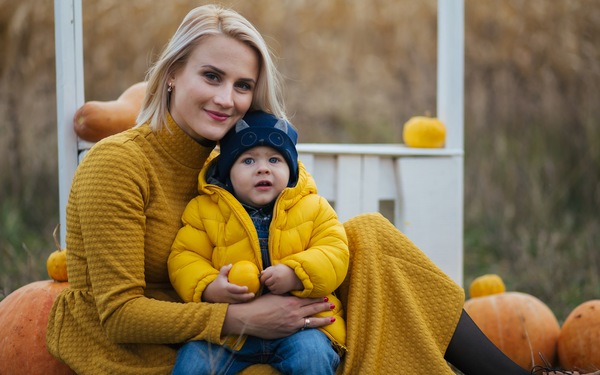 November has long marked the beginning of holiday fun, warmth and cheer—and nowhere is this spirit of celebration more abundant than Mount Dora!
As you count down the minutes until Turkey Day and your favorite holiday traditions, we've got you covered with a few family activities to enjoy along the way, conveniently located in and around town. Just read on to learn more.
Mount Dora Food Trucks
Mount Dora Food Trucks provide the whole family with a chance to kick back, enjoy some crisp outdoor air, and take the stress out of cooking dinner—if only for one night! On November 16th at 5 pm, head over to the Mount Dora Area Chamber of Commerce for this delicious local event. You'll get the chance to meet up with friends, plan for the holidays ahead, and enjoy an unparalleled "al fresco" dining treat.
Renninger's Antique Extravaganza
Looking for the perfect holiday gift for that hard-to-shop for someone? The Renninger's Antique Extravaganza spans from November 17th through the 19th, and will feature finds from more than 1500 dealers. It's a great way to spend the day, browsing through old-fashioned treasures, and possibly bringing home something special along the way!
The Polar Express™ Train Ride
The beloved children's book and movie come to life at this exciting Lake County event! From November 17th through December 30th, kids will be able to hop aboard the famous train headed for the North Pole. It departs from Tavares and wraps back around for an easy afternoon adventure that will feel truly magical to kids and kids-at-heart alike.
36th Annual Light Up Mount Dora
Once you're thoroughly stuffed from Thanksgiving dinner, and are all worn out after Black Friday adventures, head to the 36th Annual Light Up Mount Dora event! Kicking off 5 pm at Donnelly Park, this is a must-do event for the family, giving you the chance to marvel at the wave of light that will wash over the city in spectacular holiday colors.
With these family-friendly activities and more, one thing is clear: there's no better place than Mount Dora and the surrounding area to serve as your home for the holidays!