Mon, Oct 03, 2016 at 1:24PM
---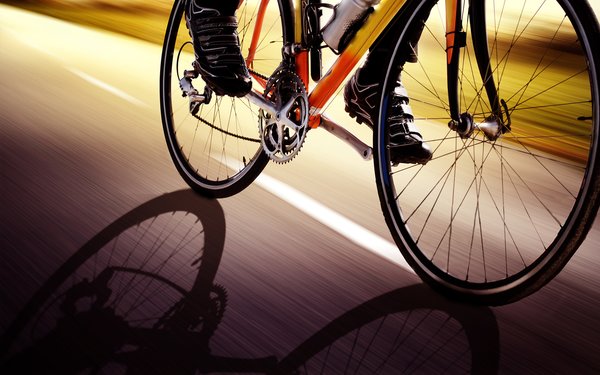 Get ready to ride! The 42nd Annual Mount Dora Bicycle Festival is riding into town on October 7th, and it's going to be an event to remember for bicyclists and spectators alike.
In today's blog, we will be looking at seven tips for how to best enjoy yourself at this year's festival!
For participants…
Register early
While the festival is right around the corner, there's still a chance for you to get a great deal on registration (and make sure you're included in the rider lineup!). Head to the festival website, MountDoraBicycleFestival.com, and register by the final 48 hours before the festival begins to pay $10 less on single and multi-day registrations.
Hydrate, hydrate, hydrate
As is the case with any sporting event, hydration is key—but not just while you're riding! Be sure to take in lots of water in the days before the festival, too, to ensure that you're at your best come the start of the event. Keep a bottle on your bike, too, for easy replenishment while you tackle routes like the beautiful Lake Dora Loop or Assault on Sugarloaf, one of Florida's highest peaks.
Enjoy the ride
Above all, have fun and enjoy the ride! The Mount Dora Bicycle Festival tends to attract a wide mix of bicyclists, each with their own preferred bike, way of riding and experience level. This isn't a race event, but a chance for bicyclists from all over to come together and have fun doing what they do best—it just so happens to be set in one of the country's favorite cycling spots!
Take a piece of the festival home with you
You'll be sure to remember the festival forever with plenty of photos and memories of the day—but for a tangible way to preserve your time at the festival, why not bring a piece of it home with you? Hincapie Sportswear will be selling lightweight commemorative cycling jerseys at this year's event. You can even send in an order for a custom jersey while you're there!
For spectators…
Cheer on your cyclists
Cycling your way through the Mount Dora Bicycle Festival is no small feat—so if you're spectating this year, be sure to cheer on your cyclists in a big way! If a loved one is participating, you can surprise them with a special goodie bag filled with their favorite protein snacks, words of encouragement and, of course, plenty of cool water—they'll appreciate it when they finish their ride!
Enjoy the vendor villages
Make your way through the vendor villages, Hillside and Parkside Village, to check out your favorite gear, goodies and other treats from local Mount Dora vendors and more.
Stick around for more festival fun
The fun doesn't end when the rides do. Enjoy festival fun during the evening, like the Wine Walk or Band in the Park for some live entertainment!
We hope that you enjoy this year's festival with family or your cycling crew by your side—it's just one of the very many reasons we love living in Mount Dora, Florida's premier festival city.