Fri, May 27, 2016 at 12:40PM
---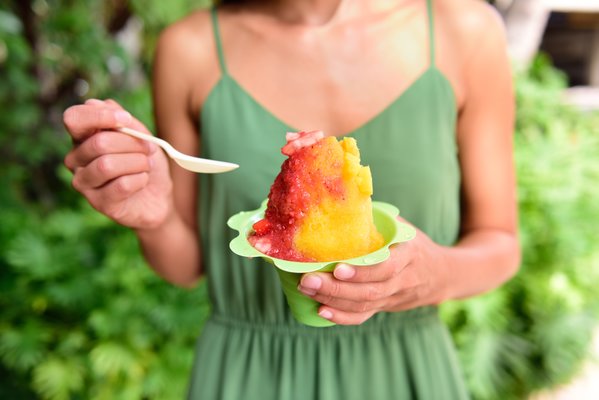 With Central Florida temperatures getting higher and higher every day, we're all looking for fun—and, of course, delicious—ways to cool down. Fortunately, there is an abundance of cool, tasty treats that can help you and your family do just that! Try out one of these seven delicious snacks for your next poolside get together or during a simple afternoon with the family.
Fruit pops
A frozen fruit pop is an irresistibly healthy and delicious treat for any warm summer day—and you can make your own pops at home! A few easy ingredients—including your fruit of choice, apple juice and honey—are all that stand between you and these cool summer pops. Simply blend everything together and pour into ice pop molds or plastic cups. Add your popsicle sticks, freeze and get ready to enjoy in several hours. We recommend preparing fruit pops and other frozen treats the night before your day outdoors, so that they're ready for enjoyment when you are.
Frozen eclairs
Whether you take the time to prepare them yourself or simply pick up a batch at your local grocery store, frozen eclairs are simply delectable, easy-to-eat snacks worth enjoying on a hot day. The flavorful blend of chocolate, dough and a cool cream filling is sure to please.
Smoothie sticks
If you want to put a twist on your favorite smoothie, put it on a stick! A smoothie stick is similar to a fruit pop in that you blend ingredients, freeze with a stick and enjoy in a few hours' time—the key difference here is the flavor, which will include yummy touches of the yogurt or milk you choose to put into your smoothie blend.
Frozen lemonade
This classic summertime treat is a staple at craft festivals and county fairs—but it's just as delicious at home. Blend your ice and homemade lemonade to a consistency you like, then serve it in mason jars or even emptied-out lemon rinds for a fun twist.
Ice cream pie
For a no-bake treat that's as enjoyable to eat as it is to make, go for a simple ice cream pie. Start with a yummy graham cracker or Rice Krispies pie crust, then spoon in your favorite flavor of ice cream. Serve after a tasty barbecue or as a simple quick treat.
Homemade shaved ice
Shaved ice is a guaranteed hit at any summertime get together. All you need to make shaved ice at home is a blender, plenty of ice and your favorite beverage—whether that be fresh fruit juice, soda or even coffee for an icy cool pick-me-up.
Frozen bananas
Frozen bananas are portable, sweet and cool—making them the perfect treat on a hot summer day. Place your banana on a stick and freeze it slightly before dipping it in chocolate and your choice of toppings (anything from sprinkles to nuts and more), then freeze again. You'll have your frozen bananas ready to go in no time at all.
With so many scrumptious sweets to try, it'll be hard to settle on just one—so be sure to try all of these treats (and more!) over the course of your summer.