Thu, May 26, 2016 at 1:50PM
---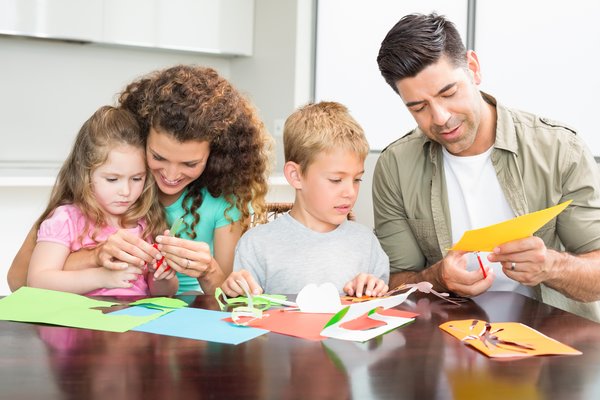 The summer months are known for long, sunny days at the beach and fun sessions of splashing around in the pool—of course, here in Florida, they're also known for surprise summer thunderstorms. If an unexpected storm or rain shower puts a wrench in your plans, don't worry—there are plenty of activities, both at home and around town, perfect for you and your family to try. We're sharing a few of them below.
Arts and crafts
Arts and crafts were made for rainy days—they're fun, easy to organize and worth several hours of enjoyment! The next time you're faced with a stormy day or cancellation of outdoor plans, consider putting together a fun activity like finger painting or assembling beaded bracelets. The time will fly by, and by the end of the day you'll have a special keepsake to hold on to.
Trip to the museum
With our abundance of museums of all types, Central Florida is a great place to experience an enjoyable rainy day. Mount Dora itself is home to the Modernism Museum—a unique experience that blends the functionality of home furniture with the beauty of sculptures—as well as the Mount Dora History Museum and the Museum of Speed. No matter what your specific interests may be, there's something to satisfy them here in Mount Dora and the surrounding area.
Fort building
For rainy day fun, a homemade fort made with all the pillows and blankets you can find is an instant hit with kids. Create a fort and supply your kids with snacks, puzzles, books and other treats to enjoy inside—it's an easy way to turn an everyday afternoon into something not-so-everyday!
Family game fun
An afternoon indoors can be made especially fun when the family gathers around for board games, charades and other activities. Head to the game closet and dust off an old favorite that everyone is sure to enjoy.
Baking
There are few better complements to a rainy day than delicious, freshly-baked goods. Fill the home with warm, sweet-smelling treats such as chocolate chip cookies, brownies and other family favorites.
Lazy day…
Sometimes, there's simply nothing better than a day of lounging around, enjoying a good book or watching a classic film. Prepare some popcorn and have fun!
…or catch-up day
Conversely, if you and other family members have chores, homework and other tasks to catch up on, a rainy day indoors might be the perfect opportunity to get it all done. While this may not be your traditional idea of fun, you can make your tasks a little more bearable by playing music or setting an end-of-the-day reward for all to enjoy (such as ice cream or a trip to the movies).
We hope that these ideas make the next rainy day as fun and memorable as the rest of your summer!