Thu, Oct 01, 2020 at 10:51AM
---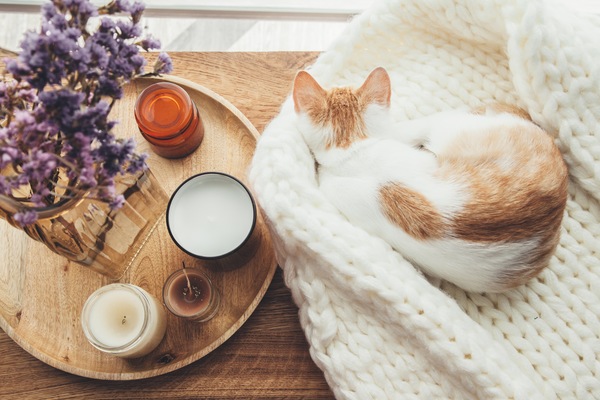 Fall is finally here—and even if the weather outside is slow to catch on, you can usher in the season with some beautiful, cozy fall touches for your Lake County Home! Just read on for a few of our favorite décor ideas to try.
Define your fall vibe
With so many fall décor options to choose from, it can be easy for your home to turn into a mixed bag of Halloween-meets-harvest flair! (That, of course, isn't the worst thing in the world.) To establish a more stylish seasonal look, though, you can start by narrowing down your fall vibe. For example, do you find yourself gravitating more toward…
- Sleek, creamy hues accented by the occasional burst of burnt orange?
- Charming farmhouse flair that helps create a comforting, welcoming atmosphere?
- Natural fruit, flowers and leaves that speak to the abundance of harvest and help you feel connected to the changing world outside—even if it's not really changing too much just yet for us Florida folks?
- Spooky, silly accents like skeletons, friendly ghouls and Jack-o'-Lanterns that let you extend Halloween whimsy all autumn long?
These are just a few of the fun fall styles you may choose from to convey your one-of-a-kind personality! By identifying your closest match, you can better select décor pieces that add to your overall scheme for a cohesive look.
Playful pumpkins
It wouldn't be fall without some pumpkins, no matter what your décor scheme of choice may look like. This classic seasonal staple can easily fit into any room design! Paint plastic pumpkins shades of white and shimmery rose gold for a chic, neutral look, or go daring with other fun designs—like a black cat or black-and-white-striped squash for a touch of whimsy.
Incorporate autumnal scents
A cozy fall home should smell as good as it looks! Here is an effortless way to integrate fresh harvest scents into your space (after you've exhausted all those delicious fall candles, of course). Simply simmer with water on your stovetop, supervised…
- Apple cores
- Orange peels
- Cinnamon (stick or ground, either works great!)
- And any other fall spices you might have lying around. There's really no way to mess up this aromatic, autumnal simmer pot!
Texture is key
Another key sense to consider is touch—because as much as autumn is about warm colors and sweet scents, it is also about the comforts of home, the warm, cozy throw blankets, shaggy rugs and other textures made even more enjoyable by a cool afternoon!
Spruce up your outdoor space
Here in Florida, fall is a time to flock outdoors and enjoy some of the year's best, most beautiful weather. Be sure to prepare your outdoor entertaining space for the adventure ahead. Now is a great time to replace any old furniture, give your patio a good sweep and re-screen any windows or doors that need some TLC.
Let the light in
As we move away from the bright, sunny days of summer, embrace autumnal lighting with sheer drapes, and add cozy lighting indoors with a new accent lamp or candles (even battery-powered ones work great, since you won't need to worry about blowing them out before bed or leaving the house!).
We hope that these ideas help you turn your home into a festive fall wonderland! Have the décor ideas down, but need a beautiful new home to serve as your seasonal canvas? The team here at Loretta Maimone is here to help you find a place to call your own. Contact us today to get started.