Thu, Dec 01, 2016 at 2:45PM
---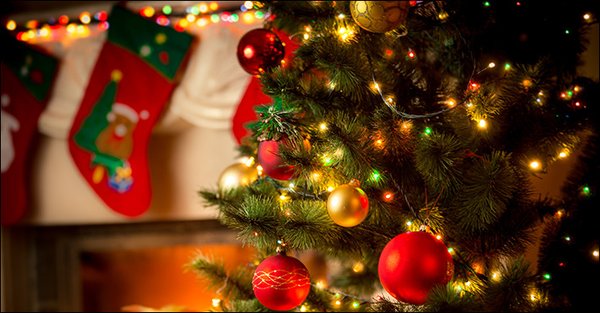 Are you looking for ways to turn the tables on traditional holiday décor? Every season offers a new chance to spice things up and have a little fun in the process. This year, we're sharing five of our favorite out-of-the-box décor ideas for your Mount Dora home. Take a look below!
Wrap your door in ribbon
If you have lots of leftover wrapping paper or ribbon, why not display it on your front door? Wrap your door up like a holiday present, either using actual wrapping paper or a simple wide ribbon. Either way, this is a fun design that's sure to "wow" friends, family and neighbors throughout the season.
Hang up ornaments from the ceiling
Ornaments traditionally go on the tree—but this year, try mixing things up and hanging them from the ceiling, too! Be sure to use strong ribbon and adhesive to attach your favorite plastic ornaments to the ceiling, creating a one-of-a-kind cheery ambiance in the process. For a larger than life effect, you can even turn Styrofoam balls into ornaments by painting them in your favorite colors and designs, then hanging those up from the ceiling.
A new kind of Christmas tree
Pine needles aren't the only materials for a strong tree—try out new methods this season! You can arrange your favorite books into a unique tree shape (just be careful to never pull from the bottom layers!). You can even arrange family photos, greeting cards, or other items in the shape of a tree on a blank wall.
Light-up kitchenware
Use old wine bottles and vases to create an ambiance your family and friends are sure to love. Simply clean out the empty containers and insert strings of warm white or colorful lights for a unique, glowing effect. You can also substitute a battery-powered tea light candle for string lights for a lighting alternative you can turn off with the click of a button.
Fishbowl snow globe
For a large snow globe, turn to an old fishbowl! You can fill up an empty fishbowl with fake snow, holiday figurines, miniature pine trees and other unique seasonal scenes. Just be sure not to shake it—unlike traditional snow globes, this one won't have be sealed all the way!
We hope that these fun ideas help turn your Mount Dora home into a winter wonderland worth remembering. Share your own photos and favorite décor ideas with us below!