Thu, Jul 06, 2017 at 12:15PM
---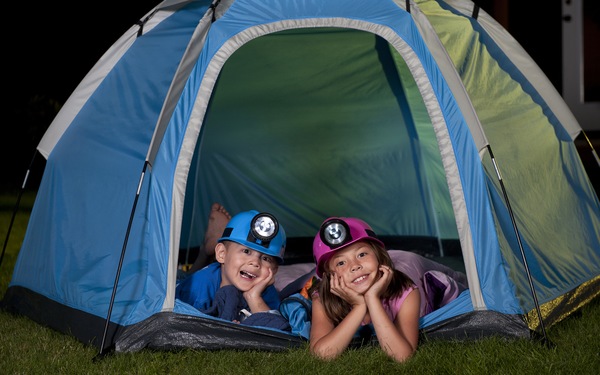 The dog days of summer may be famously hot—but they don't have to be boring!
July is Anti-Boredom Month, and it falls at just the right time… when school kids who are home for the summer are itching for something to do, and you're scrambling for ways to entertain them! Look no further than the fun family activities in today's blog.
Start your day off right
Why not avoid the problem of a "boring day" altogether… by kicking it off in the morning?
Not only will having fun outdoors (playing catch, shooting hoops, etc.) in the morning be a little more comfortable than playing under the afternoon sun—it's also a surefire way to get your day started off on the right foot. It's hard to feel bored after a morning full of fun in the backyard or swimming in the pool—tired, maybe, but not bored!
Jump into cool springs
Summertime is all about outdoor fun—but here in Florida, spending time outdoors might make you feel the need for some cool relief. Jump into fun with local springs! Spots like Alexander Springs in Altoona offer all the fun and comfort of a summertime swim, all while surrounding you and your family with the splendor of a natural wooded landscape.
Host a yard sale…
Have a cluttered garage you'd like to clean out? Or are you preparing for an upcoming move? Either way, it never hurts to part with items you no longer use or need. Why not get the family involved in a yard sale to help you do it?
A yard sale is a great way to put together efforts for a common goal. Everyone can have a job (labeling items, arranging them outdoors, etc.), and kids love participating because they can keep a few dollars from selling old books, toys, etc. And at the end of the day, you have a cleaner space!
…or a family-friendly dinner party
Summertime dinner parties are a fantastic way to take advantage of your outdoor entertaining space—but when it's a "grown-ups only" party, kids can feel a little restless. Why not make it a family affair and invite neighbors, friends, and family members of all ages? Your younger guests will love the chance to have fun, enjoy tasty treats outdoors, and take part in the elegance of a special occasion.
Cash in your Florida residency
Living in Florida comes with a wealth of benefits: beautiful surroundings, warm weather, and access to some of the world's most beautiful parks and beaches. Here's one more: discounted admittance to world-class attractions!
For a quick and carefree staycation, head to one of your favorite local theme parks. Universal Studios, Disney World, and even the up-and-coming Legoland all offer ticket deals for Florida residents (and that's just the tip of the iceberg). It's a simple way to take advantage of your locale and enjoy a day of family fun!
We hope that today's blog gives you something special to do with the whole family! Share your own boredom-busters with us in the comments below.