Sun, Sep 17, 2017 at 10:25AM
---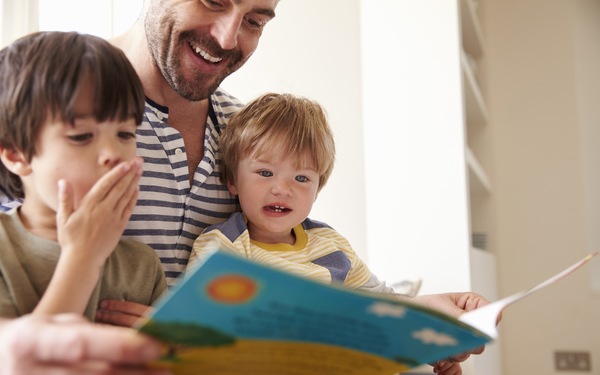 Nothing beats the simple pleasure of reading a good book. To celebrate Read a Book Day on September 6th, why not design a comfy spot where you can enjoy your next page-turner?
In today's blog, we'll be sharing a few simple ways to craft a cozy reading corner in your Mount Dora home. You won't need lots of space… just some creativity and a few of your favorite reads! Take a look.
Make use of natural light
Framing your reading space with natural light makes good sense. Even though you'll always be able to use a booklight or overhead lamp to keep on reading into the night, there's something special about leafing through pages that are basked in sunlight! And on rainy days, nothing beats the gentle patter of water on your window. It's the ultimate complement to an already relaxing day of reading.
Create a charming window seat
Like we mentioned, making use of natural light is always a good idea. Instead of simply pulling up an armchair or desk to the window, however, why not create a built-in option? A window seat exudes traditional charm and provides a comfy corner dedicated to nothing more than catching up on a good book (or taking the occasional nap!).
Swing into a good book
When you're really absorbed in a good book, you don't tend to move around very much! Make those long reading sessions a little more comfortable by adding some movement in the form of a swinging seat, or an effortless comfy hammock that can be used indoors or out.
Take your reading outdoors
Speaking of outdoors… why not take your reading there? Especially as we head into the cooler fall months, Floridians will be able to spend more time outdoors without worry of rain, heat, or high humidity. Lay out a picnic blanket on your lawn, or kick back on your patio furniture for a fun switch to your surroundings.
Double up on existing spaces
Tight on space? Don't worry—you can still enjoy the comfort of a designated reading nook! Double up the usage of spaces you already have on hand. A traditional dining room table and chairs, for example, can be made much more comfortable (and conducive to reading) by swapping out one or two of the chairs with an upholstered accent bench. Adding some overstuffed pillows and a comfy ottoman to your guest room futon is another great way to make the most of your existing spaces!
Who could pass up some daily reading with spaces like these? Whether you're a fantasy fanatic or lover of all things mystery, we hope that today's blog helps you enjoy your favorite books with ease.