Tue, Sep 12, 2017 at 10:25AM
---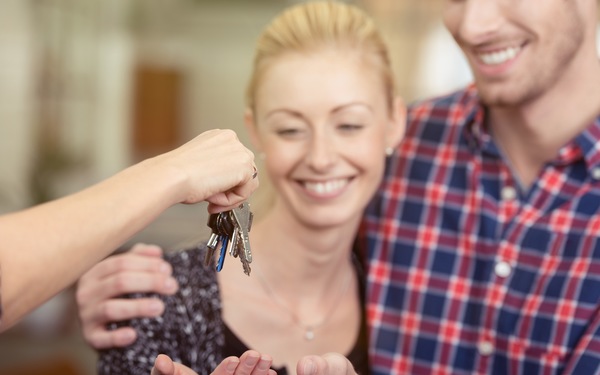 By the time you've finally decided to buy a home of your own, your mind is probably ablur with a million questions. Where will we live? One story or two? What can we afford?
The question game is a natural part of the process—an often-exciting one, at that! But to be sure that some key questions don't get lost in the mix, we've put together a handy guide. Here are six questions to ask your realtor while searching for and buying a new home.
How does this home compare?
You may have been told not to compare your life to others'… and that's sound advice, in just about every area besides real estate!
When it comes to seeking out a home of your own, comparisons can only help you. Ask your realtor about nearby homes, what they've sold for, and how they stack up against your potential purchase. This way, you'll have a better idea of what the market looks like.
Are there new community projects in the works?
Is there a new strip mall being built nearby? Or maybe a park beautification project? The development of new additions to the community may be able to help guide your decision and give you a better feel for the area you'll be moving into.
Where do the locals go for coffee, groceries, etc.?
Ask your realtor about locals' picks for coffee, groceries, movies and more. The answer will give you a clearer picture of your neighbors than their driveways and front doors alone! You can even visit these spots to get a further feel of the environment you might soon be calling "home."
Is there room to grow?
When you're about to purchase a home, you're not just buying it for today—you want a space that will serve you and your family now and five years from now. With that being said, it's always helpful to ask your realtor about the presence of room to grow. How big is your lot? Would your space allow for the design of a pool or room addition, if the opportunity ever arose? Knowing the answer to this question will help you get an improved idea of the future functionality of your space.
Is my vision feasible?
If you have big plans for your future home (taking down walls, converting the garage, etc.) be sure to let your realtor know! They will be able to tell you whether or not those plans are feasible in your potential home.
Am I missing anything?
Don't be afraid to ask this simple question! Even if everything about the home seems straightforward enough, it never hurts to ask one final question to see if you've missed anything along the way. Maybe your realtor knows about a fun "hidden" feature of the home, or has valuable insights about the community you forgot to ask about. Cover your bases and rest assured, knowing that you'll be able to make the most informed decision possible.
These are our suggested questions… now don't forget to ask your own, too! Call our office with these and anything else you might want to know. Your realtor is here to help!