Tue, Sep 05, 2017 at 10:25AM
---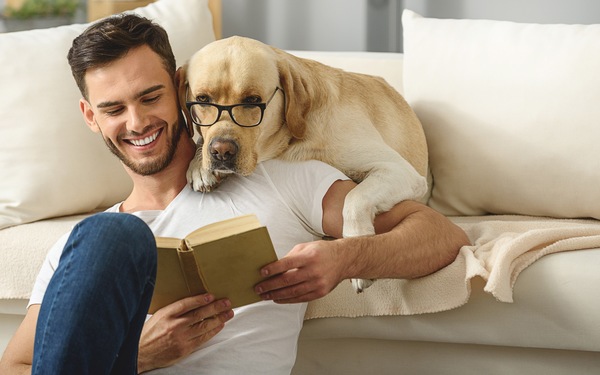 Has the real estate process gone to the dogs? According to the results of one SunTrust Mortgage survey, it definitely seems likely!
The survey, which was conducted earlier this summer, noted that a large proportion of millennial homeowners bought their first place in order to make room for their four-legged friend.
It's a trend worth keeping in mind… especially as you try to sell your home this fall! Take a look at today's blog to see more information about the survey, as well as a few ways to learn from its results.
What dog owners want
More people chose to upgrade for their pups than for marriage, or even the prospect of a growing family. While that definitely points to a change in priorities from one generation to the next, it also suggests a truth you might have already noticed: that dogs are enough to make or break a person's decision to buy a specific home.
What makes a home more attractive to dog owners? Think about the same kinds of things that parents or parents-to-be look for—minus, maybe, the presence of a good school district! Dog owners crave green space, walkable neighborhoods, and other similar features.
Create a pup-friendly space
Like we said, green space matters. How do you make the most of yours in order to attract potential buyers? Whether you're staging your home or are simply in the beginning stages of the process, you can make a positive impact by clearing your backyard (discarding or bringing in excess furniture, toys, and anything else that's on your lawn) and ensuring that your grass is growing and looking its best. Adding a fence, if you don't already have one, is another positive change that dog owners are sure to notice.
Consider a "dog shower"
A dog shower is a must-have feature for homeowners with dogs who are prone to get messy… or simply for those who prefer the do-it-yourself groom. Having one in your home is an obvious bonus for dog owners, but it's not the only way to go! A basic outdoor shower is an addition to your backyard or pool deck that promises cleaner pups and much less stress. Even though it's not made specifically for dogs, it can definitely be presented to potential buyers with their four-legged friends in mind.
Enjoy versatility
There's a big upside to staging your home for pup owners. The small changes you make (like emphasizing your green space) will help you sell even to those who don't have a dog... because who wouldn't like a big green backyard or lux built-in features like an outdoor shower?
In a society that so highly values canine companionship, it should perhaps come as no surprise that homeowners treat their pets like members of the family! We hope this information helps you stage and sell a home that catches pet owners' eyes.