Tue, Oct 03, 2017 at 12:15PM
---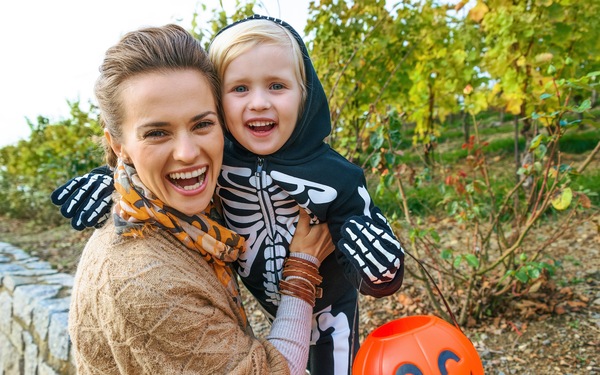 Are you looking to buy a home this fall? As it turns out, the process might look a lot like trick-or-treating!
Viewing the home shopping (and buying) process from the lens of a trick-or-treater might help you understand the ordeal a bit better. Take a look at today's blog to learn more!
Charting your course
When you were a child, you might have spent hours planning and looking forward to a night of trick-or-treating (and the candy it produced!). That might have meant charting your course, planning the best route to visit the maximum number of houses before it was time to head back home. You might have also sought out specific spots where you heard there'd be the best, biggest candy hauls to enjoy!
Starting the home shopping process is a lot like this. Before you even visit an open house, you begin charting your own course by identifying the ideal neighborhood. You ask around and see where people are moving to enjoy the best schools or walking-distance amenities. This all adds up to a thorough, preliminary effort that ensures you only visit and consider homes that work for you.
From house to house
Next, of course, comes the actual process of trick-or-treating. It's the most fun part of all! As a kid, there were visual cues that told you which house promised the best chance of success: lights were on, for example, and maybe some Halloween décor was put up on the lawn. When you walked up to the door, you got the chance to see if your assumptions were right based on the candy you received!
When it comes to searching for your dream home, you also depend on a handful of visual cues to guide your experience. A well-manicured lawn and neat front door, for example, might tell you that the inside of the home is just as well-maintained. The presence of a beautiful landscape invites you in and helps you picture yourself living there, too. While you can never know quite what to expect when you first visit a home, the combination of research and a good first impression can make a big impact on your search.
Double-checking your candy
Right when you were ready to dig into your candy stash, your mom or dad might have checked it first to ensure it was all safe to eat. That's similar to the role your realtor plays in the search for a home. You don't want to go it alone—and while you're ultimately the person who makes the decision on where you will live, your realtor can help sort through the little details and documents that go into the decision-making process. It's one less step you have to worry about, one that helps ensure that your home really is as sweet as it looks!
Ready for trick-or-treating this fall? The home of your dreams is sure to be a welcome "treat" this season, and we can help you achieve it! Call our office today to get started.