Tue, May 01, 2018 at 8:40AM
---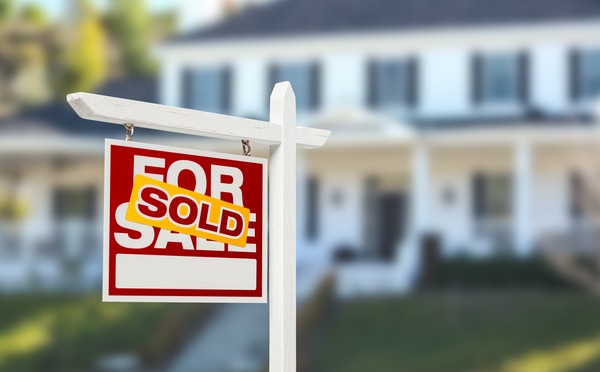 Featuring pristine beaches, top-notch theme parks and attractions, world-class amenities, and some of the friendliest people around, Florida is a state that truly has it all. Central Florida, in particular, is growing in popularity for people across the country and even internationally.
That's part of the reason why Florida REALTORS® expect continued growth and prosperity for the region. There are so many beautiful and inviting communities across Central Florida where you can work, live, play, and create lasting memories with loved ones.
Discover the widespread appeal of this area and how relocating here is both attractive and affordable:
Strong Spring Market
According to the National Association of REALTORS® (NAR), increasing purchasing power for buyers has contributed to a strong nationwide real estate market. Researchers say transaction rose 1.1 percent in March 2018 (a two-month straight increase). Currently, there is a "sellers' market," and researchers expect that to remain the case for the immediate future.
Meanwhile, economic experts predict a continued positive outlook for the housing market. They say this is due in part to factors such as lower taxes, improved trading agreements, and bolstered consumer confidence.
Bright Sunshine State Outlook
Florida has long been a favored destination for visitors and residents alike. Along with the previously mentioned features, this state offers valuable incentives for both home buyers and sellers alike.
According to joint research compiled by Trulia and Zillow, the top markets in Florida include Tampa, Panama City (in the Florida Panhandle), as well as cities across South and Central Florida. The latter region has recently seen impressive growth, due in part to new construction and development of existing land parcels.
Wealth of Options
Outside of year-round favorable weather, top-notch attractions and recreation options, and stunning natural beauty, one of the main reasons people love to live in Florida are for the varied accommodation options tailored to their unique lifestyle preferences.
From sprawling mansions to humble bungalows, high-rise apartments to quaint roadside homes, this region offers boundless opportunities to create the perfect living situation based on your individual desires and requirements.
Exciting Opportunities
That includes diverse Mount Dora homes for sale — perfect for raising a family, retiring, or simply working and playing in the pleasant Florida sun.
Offering more than 10 years of Mount Dora real estate experience, coupled with a 35-year residency in the region, we have first-hand knowledge of the best properties and communities in and around Lake County. Contact us today to find the perfect property to call your next home.