Fri, Nov 03, 2017 at 11:20AM
---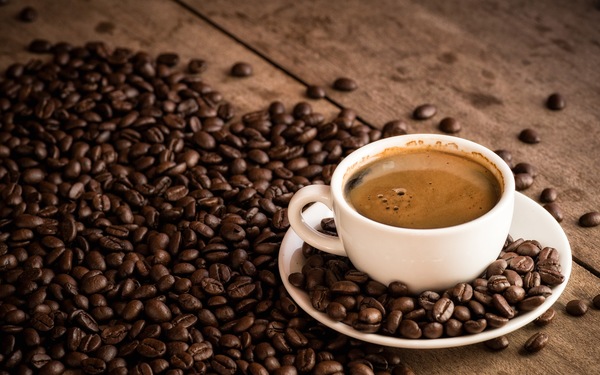 There's no better feeling than walking into your favorite coffee shop, breathing in the aromatic chai, cocoa, and coffee notes you love. Why not bring that experience home with you?
No, we're not talking about converting your kitchen into a full-service coffee shop! Use the flavor-inspired colors and accents from the café to inspire warm, cozy fall design in your home. In today's blog, we will show you how.
Touches of chai tea
Chai tea is a popular choice year-round, but especially during the fall season, when people are looking for ways to feel warm, cozy, and at ease. Depending on how you make it, the tea has a natural spiced, orange color that can become milkier and more muted with additional ingredients. But that same warm color persists. To get this warm, cozy color in your home, consider using it in neutral spaces like interior hallways, the living room, etc. It's such a naturally pleasing, not-too-bold color that lends itself to use just about anywhere you want it.
Espresso digs
Just like its coffee drink counterpart, the espresso color is bold—yet despite its dark hue, it is somehow very energizing at the same time, making it a popular choice for furniture in the home office and beyond. A very slight reddish undertone prevents the dark, almost-black color of espresso from becoming too sleepy or dreary. Add espresso to an accent wall where you'd like to make a bold statement.
A playful mocha look
You might know mocha best as the chocolatey drizzle you get on your favorite frozen coffee drinks. It's also the name of a type of leather, and is usually depicted as a taupe-like brown with a hint of purple. This makes the color a bit more playful than your traditional neutral, making it a great choice for anywhere from the master bedroom to your den or dining space. When you want neutral appeal without looking too predictable, mocha's got you covered!
Black coffee to go…
If you take your coffee black, you probably see the appeal in bold, minimalist designs that others don't quite understand. Indulge your "dark side" by adding this daring shade to smaller spaces where you can get away with a bit of dramatic flair. Or, simply indulge in black furniture and accents that give even bright and airy rooms an unexpected edge.
… or bright, milky surroundings
Of all the colors on the coffee spectrum, light roast coffee (with lots of milk!) is probably the easiest to integrate into your space. Opt for this tan, milky color everywhere from the kitchen to your family room or bedroom. It's that easy!
Who knew your coffee order could inspire your new favorite wall color or living room design? We hope that today's blog helps you craft a custom space you truly love!