Wed, Jan 03, 2018 at 10:24AM
---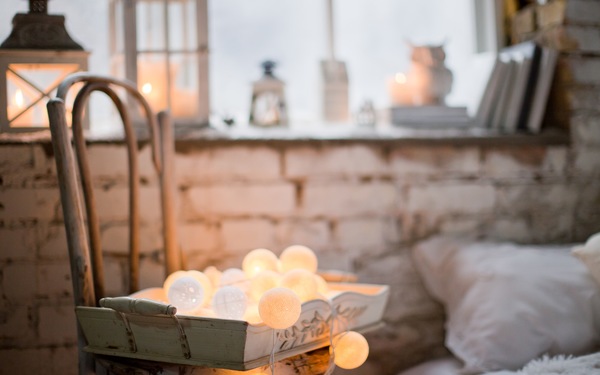 Looking for a New Year's resolution you're sure to keep? Sometimes, the simplest ones are the most impactful—like, for example, lightening up your surroundings in 2018!
Take a look at today's blog as we explore the power of light in your Central Florida home… as well as a few handy ways to help it work in your favor in the year ahead.
Soak it in
The first step in achieving a brighter 2018 is uncomplicated—simply soak in the light! Embrace it by getting up a little earlier in the morning to let in those rays (and make up for any sunlight loss to earlier evenings). Being exposed to sunlight can help you feel alert, recharged, and inspired—offering a fresh alternative, or supplement, to the artificial light we all use every day.
Wondering how to lighten up your routine? Consider window treatments that let you bring in the light with ease—such as airy sheers—or opt for no window dressing at all. Sometimes, the bare look is best… and it adds a dramatic modern flair to your space, letting you showcase beautiful backyard views that much more easily.
Opt for ambiance
This year, don't just use light for its practical purpose—to show you what you're cooking or reading. Keep ambiance in mind, too, and look for ways to mesh light into your comfy, cozy surroundings. For example, you can seek out accent lamps that add a welcome glow to your living room. Save your holiday string lights, because they, too, can provide a warm, effervescent glow to your indoor and outdoor entertaining spaces—no matter the time of year.
Of course, your ambiance doesn't need to come from a bulb at all! You can also crank up the fireplace on cooler nights for a welcome alternative to artificial light. Its flickering warmth will turn your space into a cozy retreat where you're sure to feel right at home.
Consider customization
While you're searching for ways to up the ambiance in your home, don't forget about customization! Flexible lighting options (such as dimmers) provide the perfect way to custom-craft a lighting setup you love, one you can change based on your mood, activity, time of day, etc.
Power down
For as much as we truly love light, it's also good to know when to power down! For a better night's sleep, you can turn off devices that produce bright, artificial light (your phone, computer, etc.) an hour before bed to help you wind down more easily.
Try a change of temperature
Can't power down just yet? Even if you've got late-night reading to do or emails to check, a change of light temperature might help you do so without throwing off your sleep schedule. During the later parts of the day, after the sun's gone down, you can switch your device's light temperature from cool, blue artificial light to warmer, more yellow-toned light that's easier on the eyes (computer programs like "F.lux" can help you do this!). The result? Sleep that comes when you want it to, and a lighting setup that's suited to your lifestyle.
Let 2018 be a year filled with family, fun, and lots of light—literally! With these simple tips, you'll be well on your way to a lighting scheme that works for you and your everyday life.