Thu, Dec 01, 2016 at 2:45PM
---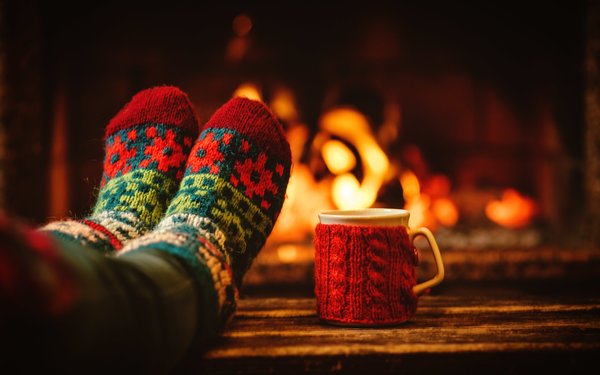 Where do you like to relax? To escape from the hustle and bustle of everyday life? If your answer is akin to "wherever I fall asleep," you may be in need of a new relaxation spot!
Your relaxation spot—or cozy nook, or zen zone, or whatever you prefer to call it—shouldn't just be a place of sleep. It should be a spot where you can kick back, relax, reflect and indulge in some much-needed downtime, whether that means catching up on a good book or clearing your mind for the day ahead.
If you don't have such a space in mind, here are a few easy ideas to try.
Sunroom
Your sunroom is the perfect spot to unwind, reflect, or maybe even catch that long-awaited nap. The warm sunlight will keep you comfortable and at ease, while the closeness to nature is something you'll appreciate as you try to clear your mind. Since the sunroom is often located away from the TV, kitchen and hustle bustle of the home, it's also a natural choice for those looking to enjoy some peace and quiet.
Awkward spaces
Think about the seemingly awkward nooks and crannies of your home, and turn them into opportunities! The spare space in your bedroom, for example, might be the perfect size for a floor lamp and your favorite chaise lounge chair.
Pool
Even during the wintertime, a heated pool might be all you need to unwind. Take the weight off your shoulders—literally—by wading in your backyard retreat. You can make the experience even more relaxing by brightening the space with floating, outdoor-friendly lanterns and other ambient lighting.
Garden
If you have a garden in your backyard, why not turn it into a sort of outdoor oasis? You can start by placing a comfy bench or hammock in the midst of your colorful garden space, the perfect spot to get back to nature without ever having to leave home.
Garage
Can the garage really be relaxing? Why not? If the garage is the spot for a hobby or pastime you love—such as woodwork or even painting, if you've turned your garage into a makeshift studio—then it can certainly serve as a natural getaway spot. Turn a corner of your garage into a comfy spot by adding a favorite chair, a small area rug, and a warm light that makes the space feel like an extension of the home.
We hope that these ideas help you carve out a cozy spot to relax and unwind in—and with the holidays upon us, we know these ideas couldn't come soon enough! Let us know your own best practices and spots for relaxation in the comments below.