Mon, May 30, 2022 at 9:20PM
---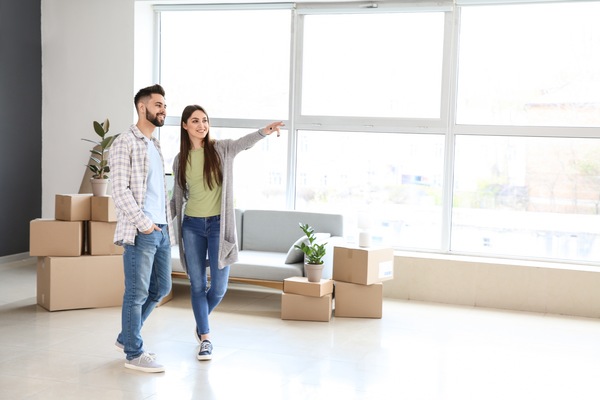 Searching for a new home can be a long (and sometimes frustrating) process. Once you do find and move into your dream home, take a few steps to make it your own! Personalizing your new house will make it feel more like a forever home instead of just another place you'll be staying for the time being. Here are our top tips on how to do exactly that.
1. Get Landscaping Ideas from Tavares, FL, Homes for Sale
The home seller probably hired landscapers to come in and boost the curb appeal before you looked at your new home. Even so, changing the landscaping is a great way to add your own sense of style. If there are shrubs that you don't like, replace them with rose bushes. If the property doesn't have a tree, think about planting one.
You can also change the porch or patio. Change the paint color or add a screen or supplemental lighting for evening entertaining. You can also replace concrete walkways with stone pavers or install a trellis for climbing vines and plants.
Look at homes for sale in your community for more ways to beautify your exterior property.
2. Add Your Own Decor
Don't be afraid to get creative with the decor once you choose your forever home from the many Tavares, FL, homes for sale. Start by deciding if you really like the lighting fixtures and outlet plate covers. If not, you can find interesting alternatives at locally owned hardware stores, antique shops, and flea markets.
These simple changes can amp up your home's character.
If you don't already own artwork that you love, start looking at local art galleries. You can also hang mirrors throughout your home for a greater sense of depth. Change things up by hanging family photos in hallways or on the stairs. Personalizing your house in this way will help you feel more at home sooner.
3. Customize Your Kitchen
While you might not want to undertake a major renovation project right after buying your forever home, there are small things you can do to personalize your kitchen. Start by replacing the splash guard, adding an island, or replacing dim lighting with LED bulbs.
Place mats by the sink, stove, and food prep areas for better back support. Hang kitchen-themed items on the walls or add shelves to create additional storage space. If you find a second-hand desk in an antique store, paint it to match the room and build a kitchen nook.
4. Add Some of Your Own Smart Tech
Many homes on the Tavares, FL, real estate market already have smart technology installed, but that doesn't mean you can't bring along your own.
If you have a digital assistant, smart-lock technology, or a smart thermostat that you really like, have them installed. Bringing along your own tech will help you feel more at ease in your new house.
As you start personalizing your new home, don't be afraid to experiment! If you try a new style or feature and don't end up loving it, you can always change it back — because like you, your home doesn't have to stay the same forever! Try to create a unique living space that speaks to your character and provides a comfortable place for you to relax.