Fri, May 27, 2016 at 12:00PM
---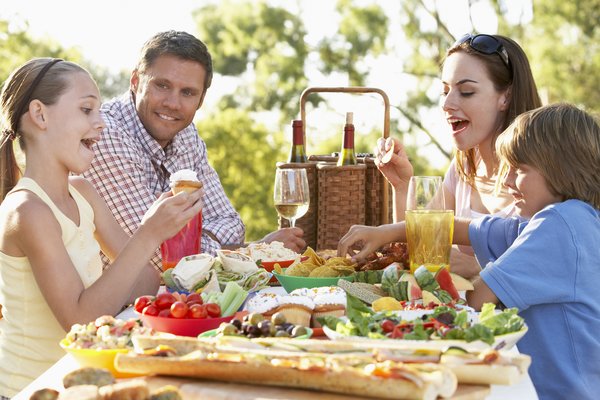 Father's Day is on its way, and we know many families are looking for the perfect way to honor Dad. Fortunately, some of the best ways to do this are the simplest! Below, take a look at our favorite Father's Day festivities to enjoy in and around the home.
Grilling with Dad
For the dad who loves to spend time outside and fire up the grill, there are few better ways to spend Father's Day then by cooking up a family meal together. Hand him the reins and let him show off his grilling prowess with burgers, hot dogs and more—he'll surely have lots of tips and tricks to impart, and the whole family will be able to chow down on a tasty barbecue dinner when all is said and done.
Taste of luxury
Whether it's wine, gourmet desserts or another deluxe treat, offer it to the father of your family this Father's Day as a gift he'll treasure now and for a long time to come.
Day on the water
If the dad in your family is one who loves to boat or fish, head to the water for some bonding and fishing fun. Here in Central Florida, you're never far from a beautiful body of water worth spending time in—however, for a real getaway, you can head over to the Atlantic or Gulf Coast for an equally enjoyable adventure. Bring the whole family along and pack up your favorite picnic snacks and water toys!
Museum visit
If Dad is a history buff, he'll truly enjoy a family visit to a local museum (such as the Mount Dora History Museum), historical society or other location with historical significance. The information and artifacts he'll find there will impress him—but his favorite part of the day will be getting to experience it all with loved ones by his side.
Weekend away
Looking for an extended Father's Day getaway? With the kids out of school, you may be able to tack an extra day or two to your weekend excursion. Head north for a camping adventure, east or west to one of our beautiful Florida coasts, or down south for a tropical trip to the Keys. As a Central Florida resident, you're uniquely positioned to do it all without ever having to drive more than a few hours in any direction.
For the dad who does it all, it's almost impossible to find the perfect way to say "thanks"… but these ideas are certainly a great place to start!