Thu, Apr 20, 2017 at 4:42PM
---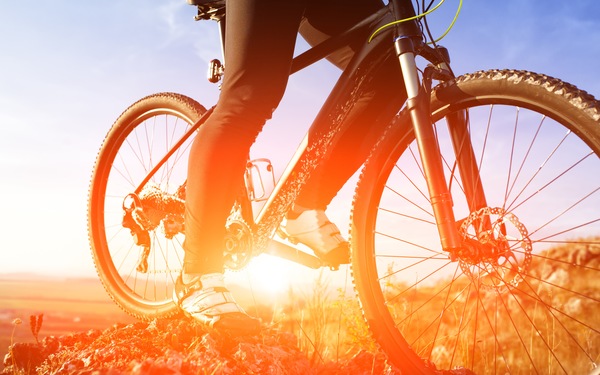 Look around, it's undeniable: Florida is made for bicyclists.
Our endless expanses of beautiful flat terrain are perfect for getting around on two wheels—and even if you lose track of time, you can also count on there being a great new place to explore or rediscover along your path.
Of course, just because our land is—for the most part—flat, doesn't mean it's boring! In honor of National Bike Month, we're exploring some of Lake County's best bike spots (from popular pathways to best-kept-secrets). Take a look!
Lake Apopka Loop Trail
See one of Lake County's most famous waterways, all from the beautiful north shore. You'll make your way through more than 14 miles of trail space from Clay Island to Magnolia Park, soaking up the scenery that abounds here (including marshy landscapes packed with a diverse group of birds and other wildlife worth keeping an eye out for).
Mount Dora Bike Trail
We're headed to charming Mount Dora for the next stop on our bike trail tour. The intermediate trail is quick, exciting, and characterized by long stretches of wooded paths you'll want to get immersed in. The thick cover of trees is enough to shade your path and make you feel like you've transported somewhere new and undiscovered.
South Lake Trail
Like we said above, Florida is flat—for the most part, anyway! Some trails, such as the South Lake Trail that leads to beautiful Lake Minneola, are characterized by their tendency to surprise riders with sudden hills along the neat, paved path.
Astatula Hills Ramble
There are nearly 30 miles of trail to enjoy on the Astatula Hills Ramble, the path that's best known for its proximity to several lakes and waterways (most notably, Little Lake Harris to the west!).
Venetian Garden Trails
Surround yourself with lush, natural views on the Venetian Garden Trails! A short but scenic ride (centered in Leesburg) will enchant you with plenty of greenery and a peaceful ride that caps off at the rustic Bourlay Historic Nature Park.
We hope that today's blog helps you find the bike trail of your dreams. With each exuding its own one-of-a-kind personality, we're sure you will never get tired of exploring them all.