Wed, Apr 04, 2018 at 11:39AM
---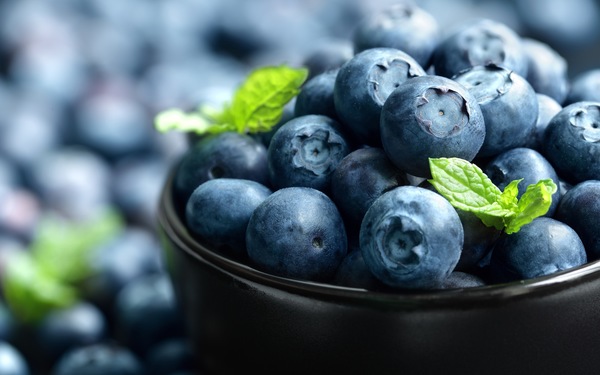 In Lake County, blue beauty abounds at this time of year—not just in the form of our glistening aquatic escapes, but by way of the sweet, delicious blueberry we celebrate every April.
Read on as we explore the ins and outs of the 4th Annual Mount Dora Blueberry Festival… as well as a few sweet facts and our favorite serving tips.
Celebrating change
Florida is famous for its citrus—its export of oranges makes up 60 percent of the total US value, for example, with grapefruit coming in at 58 percent.
We love these fruits, but local blueberry growers think their fruit might just be the future. They've worked at cultivating blueberries that are especially sturdy, long-lasting and conducive to Florida's climate.
At the 4th annual festival, visitors will be able to see the "fruits" of this effort, literally. Organizers have been hard at work, checking on the fresh berries from local farmers—so that when the free festival kicks off Saturday, April 28th, all will be able to see the progress of this up-and-coming member of Florida's fruit scene in action.
Ways to indulge
While the festival will feature plenty of fun things to do, such as taking the Royal Palm Railway Experience to Elizabeth Evans Park—as well as opportunities to interact with the local food and farming scene on an all-new level—we know the main attraction lies in the blueberries themselves. And there will be plenty of opportunities to enjoy: blueberry shortcake, drinks, good-old-fashioned pancakes and more.
Many of the offerings are doubly sweet since they're offered as bake sales to benefit local charities—it doesn't get much better than that!
At-home enjoyment
Did you know Florida's best blueberry season is in April and May? So if you love fresh fruits, now's the time to enjoy! Once you bring home some delicious blueberries from the festival, here are a couple of our favorite ways to use them:
Serve them frozen! Not only is this an easy, sweet way to cool down on a hot day, frozen blueberries are good for you, too—when cold, they actually might provide more antioxidants, courtesy of the anthocyanins that make the blueberries so vividly blue.
Another frozen treat involves juicing the blueberries, mixing the juice with your favorite yogurt, freezing, and creating a truly refreshing treat to serve on a stick.
Craving blueberries? Whether you fill up at the festival or find ways to snack on the famous fruit at home, there's no better time to enjoy blueberries in Florida.