Mon, Jun 05, 2017 at 12:00PM
---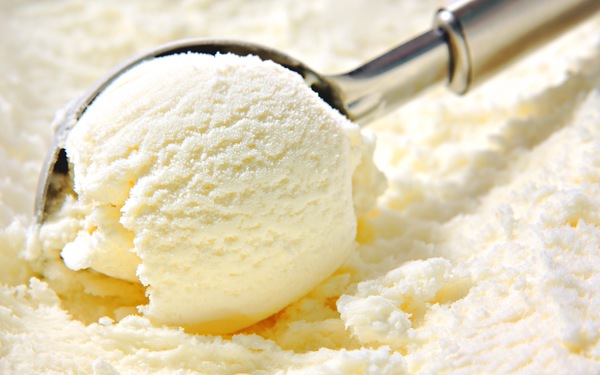 When the temperature's climbing past 90, and the humidity is just as strong, you no doubt want to dig into something cool, refreshing, and easy to enjoy. We think a batch of homemade ice cream sandwiches will do the trick!
If you've been pining for a summertime sweet, this is just the ticket. Take a look at today's blog for the recipe in five easy steps.
You will need:
2 packages brownie mix (and accompanying eggs, oil, etc.)
1 carton (1.5 quarts) vanilla ice cream, or flavor of your choice
Parchment paper
Preheat the oven to 350 degrees. Line two cookie sheets with parchment paper, then set them aside.
Prepare, separately, your two packages of brownie mix according to instructions on the box. (If the recipe varies for chewy or more cakelike brownies, opt for chewy.) We like to use packaged brownie mix to save time, but feel free to whip up your own recipe instead! Just be sure to make enough to yield two batches.
Once mixed, pour each batch of brownie batter into its own cookie sheet. We're opting for shallower pans than usual to create thinner, more sandwich-friendly brownies. Spread the batter evenly, then pop into the oven for 10 to 12 minutes, or until done.
Once the brownies are done (you can double check by inserting a toothpick into the center of the brownie—if it comes out clean, you're good to go), it's time to cool them down. If you're preparing for a party the next day, simply cover your brownies and place them in your refrigerator overnight. If you're looking for a quicker way to enjoy them, place them inside your freezer to chill them quicker. In about one hour, they should be cold and hardened enough to be able to handle and assemble easily.
Take out your two brownie sheets. On one brownie (still in the pan), spread your choice of ice cream evenly across the surface. (You can experiment with the amount here, creating a layer as thin or as thick as you like.) Once you've created an even layer, take the second pan and turn it upside down over the ice cream-covered brownie. You now have a sandwich! Carefully remove the upper pan and parchment, then cut your sandwich into individual pieces and enjoy.
We hope that today's recipe helps you whip up cool, delicious treats that are sure to impress at your pool party or family get together. Share photos of your creations (or maybe even your own summertime go-to recipes) with us below!