Fri, Apr 02, 2021 at 11:50AM
---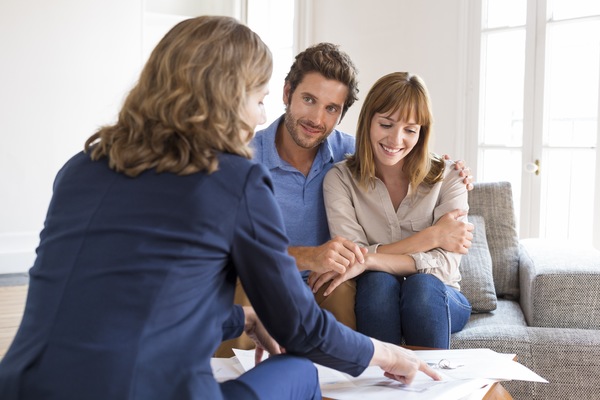 Let's face it, you have a lot of options when it comes to choosing a real estate agent to work with. But not every agent is the same. You should work with an agent that you have full confidence in and one who will make sure your needs are met. We believe that the right real estate agents for your job should have certain qualities. Read on for the top things you should look for when choosing the best real estate agent for you and your family!
A Client-First Mentality
From the very start, the right real estate will make sure that your needs come first. A real estate agent with a client-first mentality will always have your best interest at heart, treat you and your family with respect and make sure your questions are well answered. Buying or selling a home is a very important transition, and how you're treated throughout that process is very important.
Industry Expertise
It should go without saying, but the real estate agent you work with should know the real estate industry inside and out. When your agent knows how the processes work, they know how to walk you through the right steps and get you the right people to work with when needed. There are a lot of complexities that go into buying and selling your home, so you should be able to have full trust that who you are working with knows exactly what they are doing.
Area Expertise
In addition to knowing the real estate industry, your agent should also be an expert in the area you are looking to buy or sell in. With this expertise, your real estate agent will be able to point you in the right direction of meeting your needs. From knowing the best communities to raise a family in to knowing where you'll get the most entertainment, your real estate agent should know where you will be able to get exactly the lifestyle you're looking for.
Access to Resources
When your real estate agent has an abundance of resources they can pull from, this ensures that they will be able to provide you with the most options and the most knowledge possible. From connections to insight, the right resources will take you that much further when buying or selling your home.
When it comes to choosing the real estate agent you want to work with, you may want to consider more qualities than what's listed here. But no matter what other denominators you want to keep an eye out for, customer service, industry and area expertise, and access to resources are all great foundations to lay the rest of your search upon. Here, Loretta Maimone and her team check all of these boxes and more, so if you're ready to buy or sell, give her and her team a call today!